Are Egg Chairs Comfortable?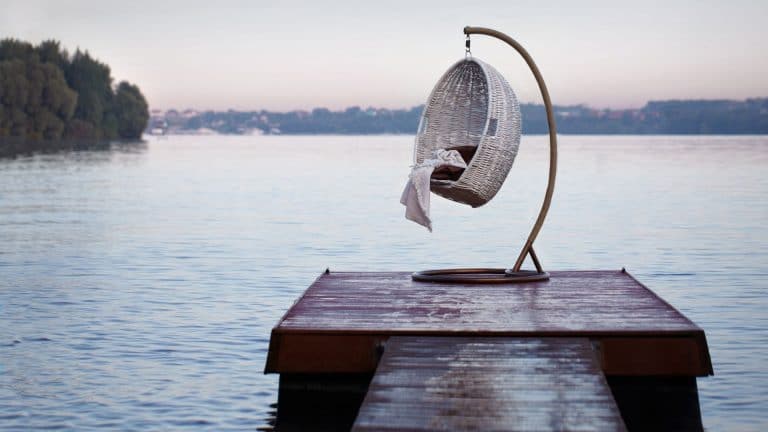 LAST UPDATED: APRIL 30, 2021
The originality and sophistication of modern furniture never cease to amaze. Enjoy the luxurious appearance, gracefulness, and sophistication of any modern egg chair. These are stylish and comfortable chairs that can instantly transform any interior, regardless of style and dominant mood. Tonight we offer you to talk about egg chairs, their comfortable usage, and basic expert rules for correct choices.
Guide for Egg Chairs Purchasers
Trying to find answers to questions on creating home coziness and harmony, pay attention to the furniture that your household uses every day. How comfortable is it for older and younger family members, is it in harmony with the overall interior, is it safe for constant use? Be sure to rate even oversized outdoor chair solutions. Just like furniture used inside the home, it must be ergonomic, comfortable, and stylish. These are some particular qualities that characterize modern egg chairs.
Are egg chairs comfortable?
Egg-type chairs can pamper the user with an unusual, very original external form and with an extraordinary comfort level. These products are not in vain, called egg-type – they owe their name to a shape similar to a real egg. The smooth curve of the back in such furniture solutions allows your back to take the correct position. As a result, you experience comfort and convenience that are difficult to achieve by resting in a regular chair. Both conventional and suspended egg chairs can characterize a high level of convenience. Each furniture type appears to be fashionable and ergonomic. Hanging chairs may be installed indoors, but more often, these items are exploited outdoors. Such furniture can be a luxurious addition to the lounge area in the backyard, open balcony, terrace, the lawn near the pool. These chairs are comfortable primarily due to the specific frame and soft cushion. Both these details allow you to comfortably sit in this armchair and feel like a little chick in a cozy nest.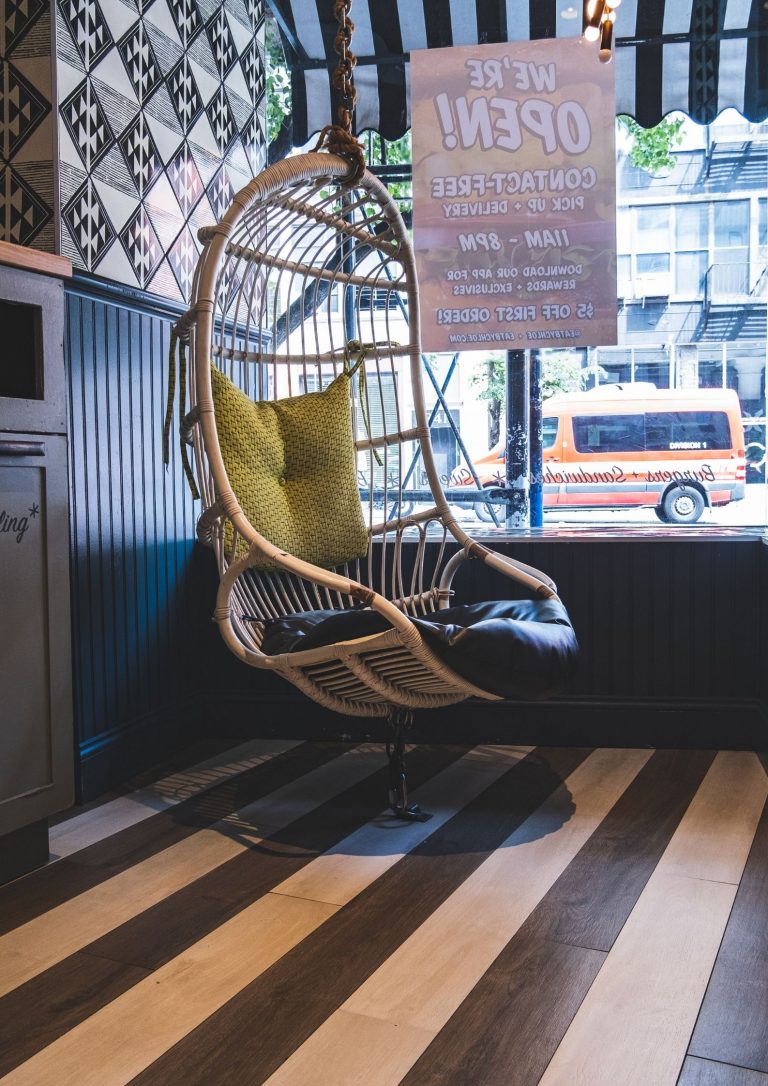 The safety issue of any furniture is always relevant. Even when it comes to talking about adult furniture, we must first assess the quality of its assembly, the reliability of the structure, and its safety in general. Egg chairs are really safe. In most cases, these are products of a medium or high price tag from well-known brands. These manufacturers value their authority, care about the brand's credo, and therefore offer customers the best quality and absolute designs' safety. Selecting egg chairs for your home or apartment one may be sure in theirs safety and reliability. The robust metal frame is responsible for chair stability, safety, and comfort for users of all ages. Such products, despite the unusual shape of the seat (like an egg), are protected from overturning, so both adults and children can rest safely and comfortably in them.
How much weight can an egg chair hold?
The second question, which should necessarily interest every potential buyer, must clearly relate to its carrying capacity. Be sure to consider how much weight the structure of a concrete egg chair is designed for, because this small but essential nuance affects the quality and duration of the product's service life. If you do not follow the manufacturer's recommendations (regarding the maximum permissible weight load), you risk breaking the chair and even getting injured. On average, most egg chairs you can find on sale can withstand up to 250-300 pounds. However, you can also detect options for overweight people – these egg chairs can easily handle heavier loads (up to 500 pounds).
Why are egg chairs so expensive?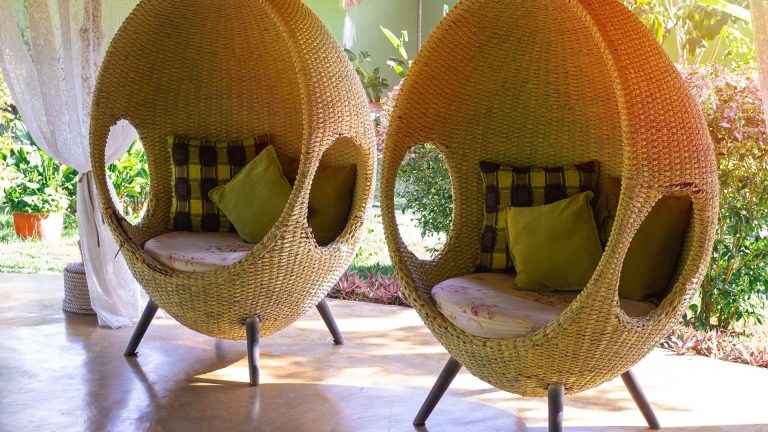 Some frugal shoppers complain that the vast majority of egg chair solutions are difficult to categorize as affordable furniture. These are usually expensive solutions. Nevertheless, its cost justifies itself if you appreciate the luxurious appearance of such furniture, the high quality of the materials from which it is made, the thoughtfulness and clarity of every smallest detail. Hanging egg chairs are considered even more expensive. They usually consist of a seat and a sturdy metal frame. The suspended type of construction requires increased safety and reliability. In this case, the seat is fastened using metal chains or strong thick belts (ropes).

First-class consumables and accessories cannot be cheap, and every customer understands this. The high price tag is also quite justified if we are talking about real branded egg chairs, for example, the Arne Jacobsen's solutions. These are refined, elegant, and unique chairs that transform the interior. Such luxurious furniture makes an indelible impression, so people are ready to pay any money for the brand. Nevertheless, among the contemporary upholstered furniture solutions, you can find replicas of such branded armchairs, transforming your interior with minimal financial costs.
thepapasan.com is a participant in the Amazon Services LLC Associates Program, an affiliate advertising program designed to provide a means for sites to earn fees by advertising and linking to Amazon.com.