Bedroom Saucer Chair Choosing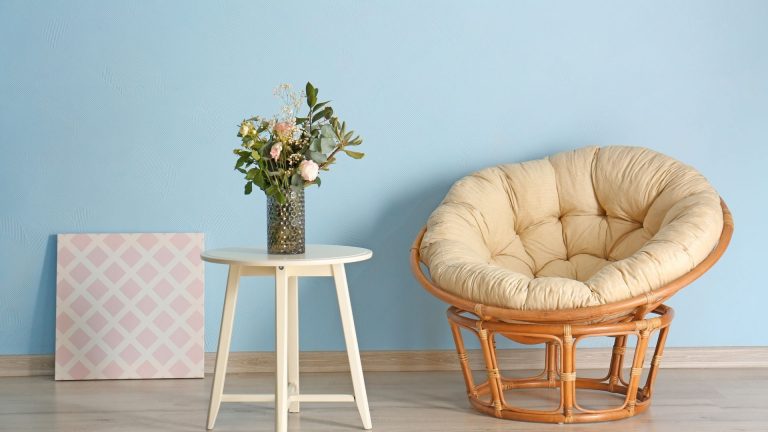 LAST UPDATED: APRIL 26, 2021
A modern house is a convenient living spaces layout, a stylish interior, and beautiful, comfortable furniture unity. Saucer chairs present a modern type of upholstered furniture, mainly with a round frame and a voluminous, soft pillow.
Guide for Bedroom Saucer Chairs Purchasers
Quite often, such cozy pieces of furniture are installed in bedrooms, creating a stylish, holistic and complete interior.
What are the saucer chairs called?
Saucer-type furniture is an oversized moon chair based on metal, rattan, or wooden frame and complemented with voluminous, unusually soft textile cushion (linen, synthetic, or mixed upholstery). The word Saucer came to be applied to this furniture primarily because of its specific shape. Outwardly, such a chair is very similar to a saucer or bowl. That is why such furniture came to be called saucer. The first such chairs were papasan solutions that first invented in the Philippines.
You might think these chairs are suitable for placing in living rooms and terraces only. Nevertheless, many models of this upholstered furniture are ideal for complementing the bedroom interior as well. Here you can either sleep or spend time reading or chatting with loved ones, comfortably sitting in a stylish saucer lounge chair.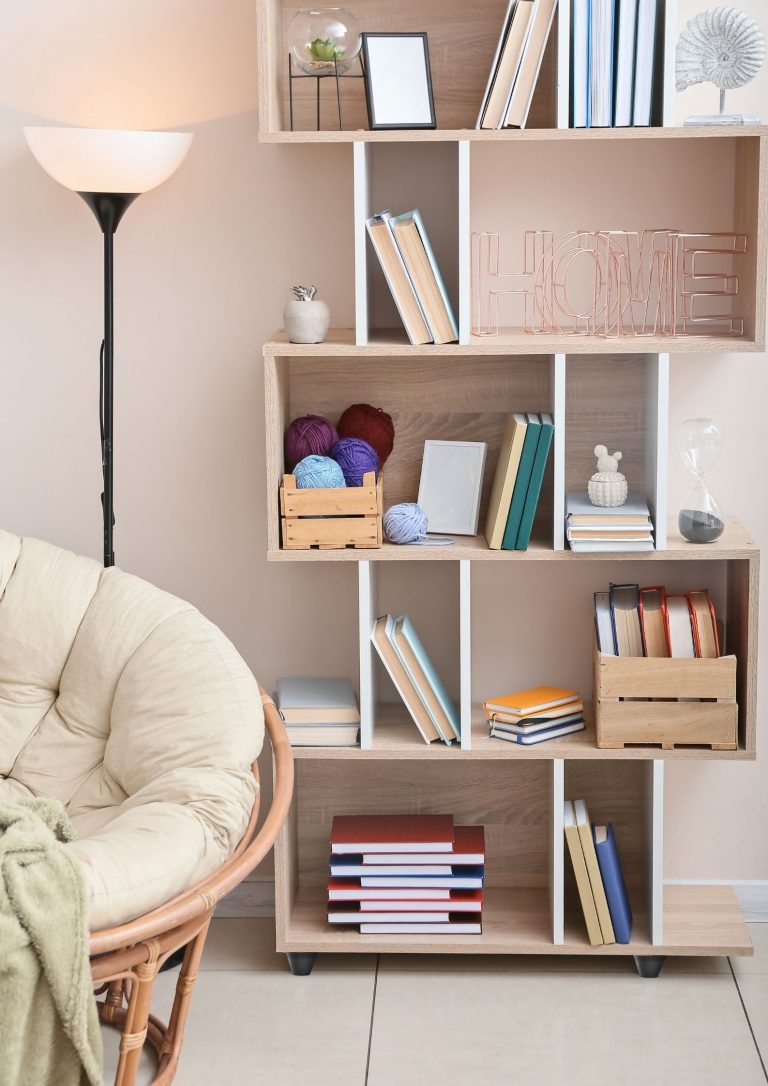 Let's consider the types of saucer chairs and their possibilities in the modern bedrooms' interiors.
Saucer chairs in the bedroom's interior
The bedroom has ceased to strictly fulfill the function of a sleeping room in the modern world. Many of us spend a lot of time in this room every day, working, reading, communicating with loved ones. At the same time, it is not superfluous to install additional upholstered furniture in addition to the bed. The perfect solution will complement your bedroom with a stylish saucer chair. You can sit comfortably in it, enjoy reading a magazine or book, watch your favorite movie, or devote a few hours to working with a laptop or tablet.

Owing roomy enough bedroom, you can get a refined and spacious saucer chair. Thus, you will harmoniously complement the interior and make it even more functional and thoughtful. Regardless of the dominant shades in the bedroom interior, you will always find a suitable upholstered solution (you can purchase contrasting furniture or a suitable harmonious shade).
Original saucer chairs ideas for a modern bedroom
In the process of acquainting with the products' range in any contemporary furniture store, be prepared to face the choosing difficulties. The saucer chairs rich assortment can appear to be shocking in a good sense of the word. So, let's consider the main types of such chairs.

Saucer chair solutions may be classified according to the materials they are made from, their purpose (a chair for a child or an adult), design embodiment (color, style, shape). Natural rattan or wooden frame solutions are most attractive and, at the same time, expensive. These pieces of upholstered furniture possess a rich-looking appearance, undoubtful convenience, and long service life. In most cases, these are costly hand-made solutions.

Metal frame products are also highly appreciated. A more modest price tag, but still the same stylish appearance distinguishes them. Probably not worth talking about the reliability and durability of a correctly, well-welded metal base. Complement this design with a soft, cozy pillow in bright or discreet colors, and get an elegant solution for any bedroom.

The furniture's purpose is another significant criterion that classifies it into several groups. Determine in advance what room will accommodate this or that chair. Today you can buy saucer chairs for kids' or adults' bedroom (and teenagers' as well). Consider the weight for which the concrete product is designed.

And of course, when buying this furniture, one should take into account the interior of the bedroom (style direction, dominant colors in the general room decoration). Most often, purchasers prefer tender, pastel colors and shades, which have a calming effect on the psyche and incline to rest and sleep. But you have the right to go against the system and purchase a chair in bright colors if your state of mind or a certain room interior requires it. in this case, the chair will serve as a bright touch, transforming and enlivening the living space.
Are saucer chairs comfortable?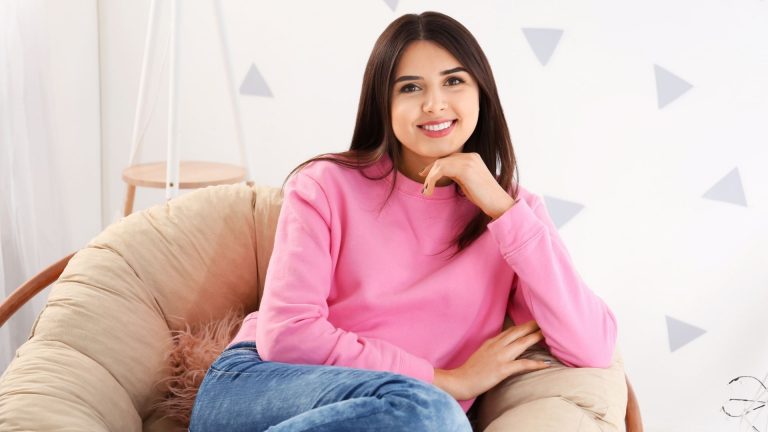 Surely no one needs to prove the fact of the apparent convenience of such furniture. It is enough to see such a chair at least once and sit down slowly in it. The whole body relaxes instantly, but the back receives sufficient support. You can experience this amazing feeling of comfort and coziness, and care, which many of us lack so much in the severe modern world. The saucer chair owes its convenience to the ergonomic round frame and volumetric cushion. Install the saucer chair in your bedroom and make it a cozy corner!
thepapasan.com is a participant in the Amazon Services LLC Associates Program, an affiliate advertising program designed to provide a means for sites to earn fees by advertising and linking to Amazon.com.