The 14 Best Saucer Chairs of 2023 - Cozy and Reliabe Solutions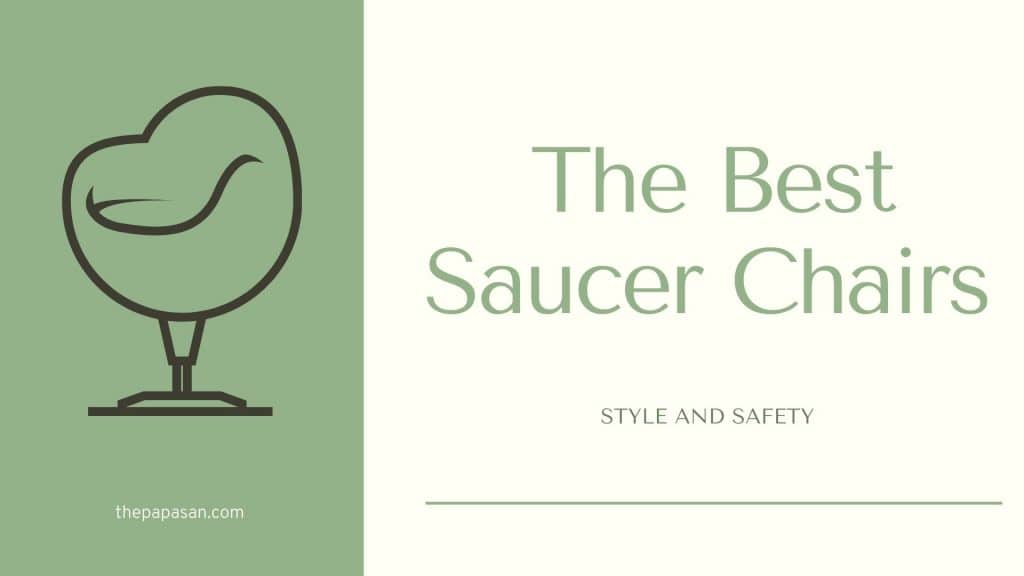 LAST UPDATED: JANUARY 24, 2021
A comfy and soft chair is the best interior addition. We offer you to evaluate one more papasan furniture variety – a wonderfully cozy saucer chair. Rounded saucer frame and soft, often quilted pillow are its peculiar features. The saucer chairs frames are standardly produced from rattan (also, one may meet the wood, wicker, or metal solutions). Right now, our rating will get you acquainted with the best papasan chairs saucer type.
Best Choice of 2023 Top Saucer Chairs: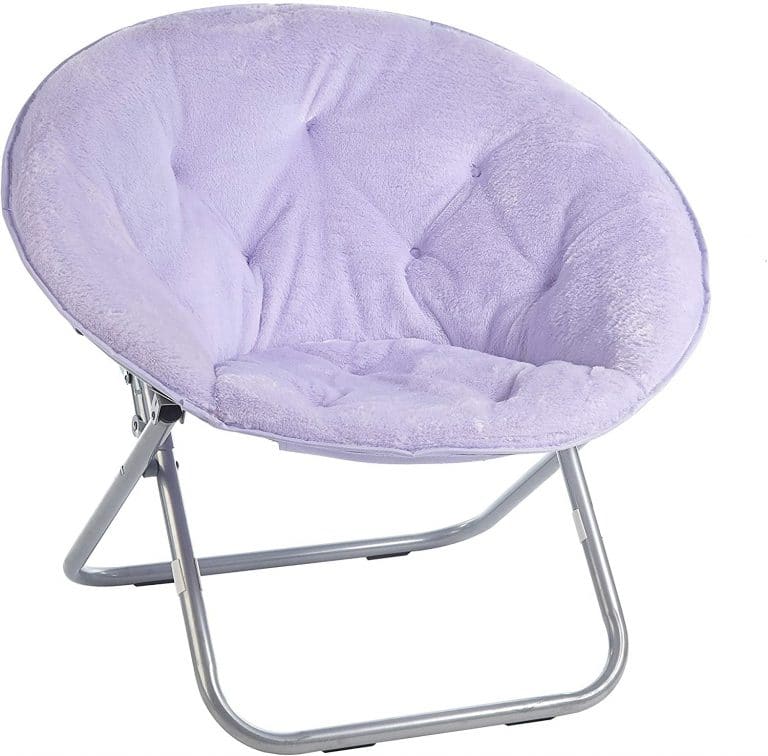 Compact and convenient saucer chair with cozy faux fur seat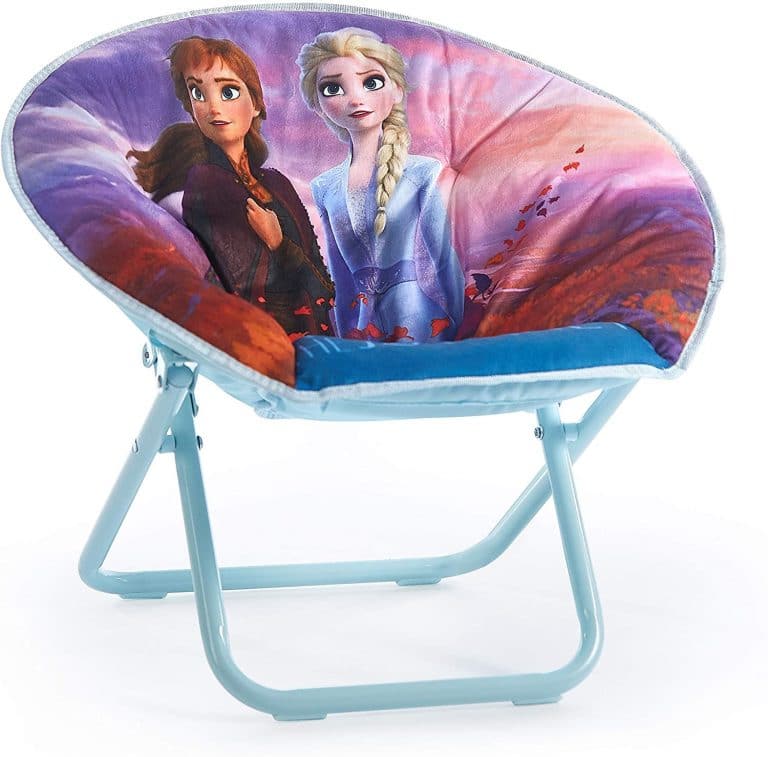 An amazingly beautiful saucer chair for a little princess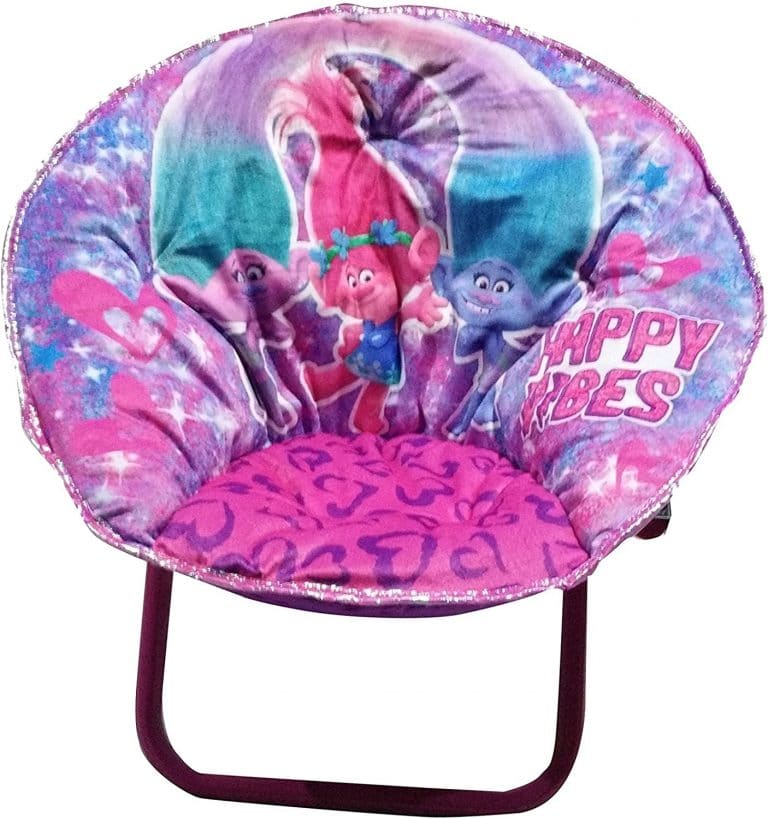 Nice kids saucer chair will trolls images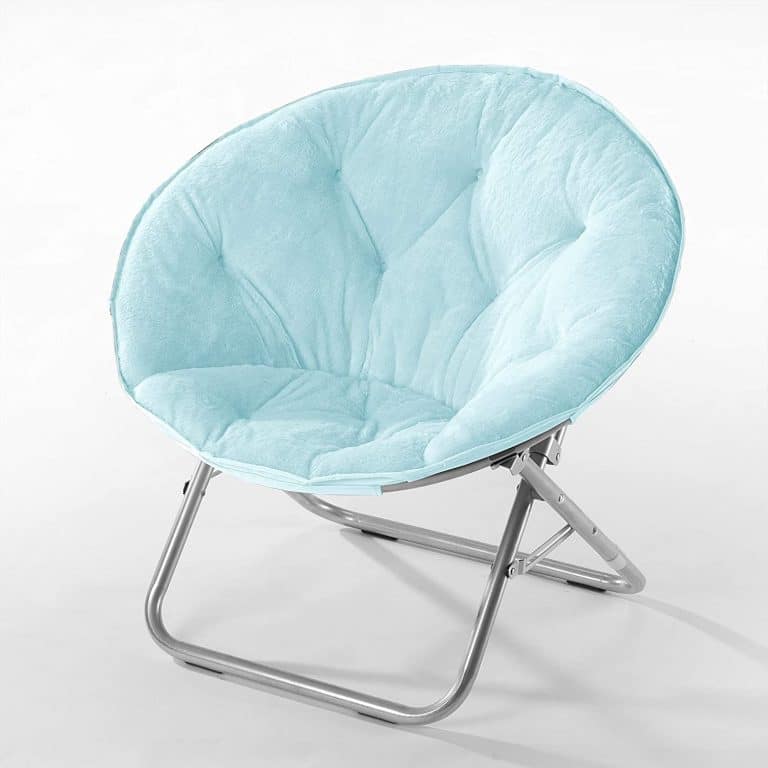 Cute, charming furniture with tender blue color cushion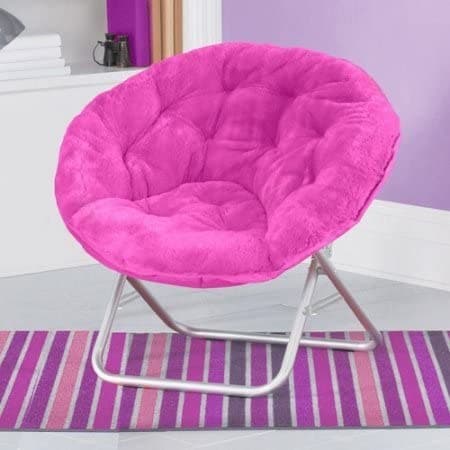 Stylish, catching eye saucer chair – convenient and fashionable solution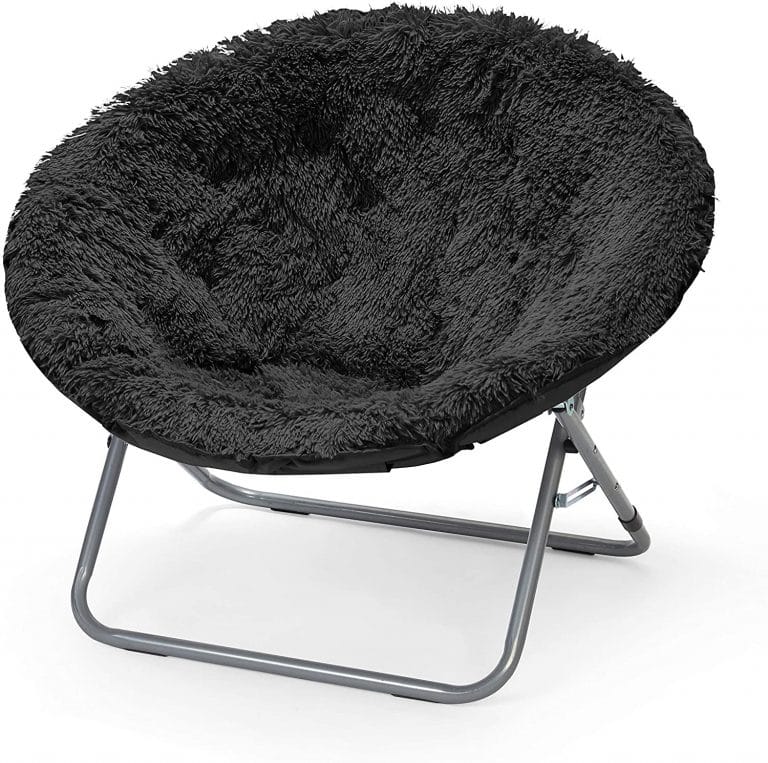 Capacious seat, nice fluffy cushion material
Large and cozy rotating saucer chair for your home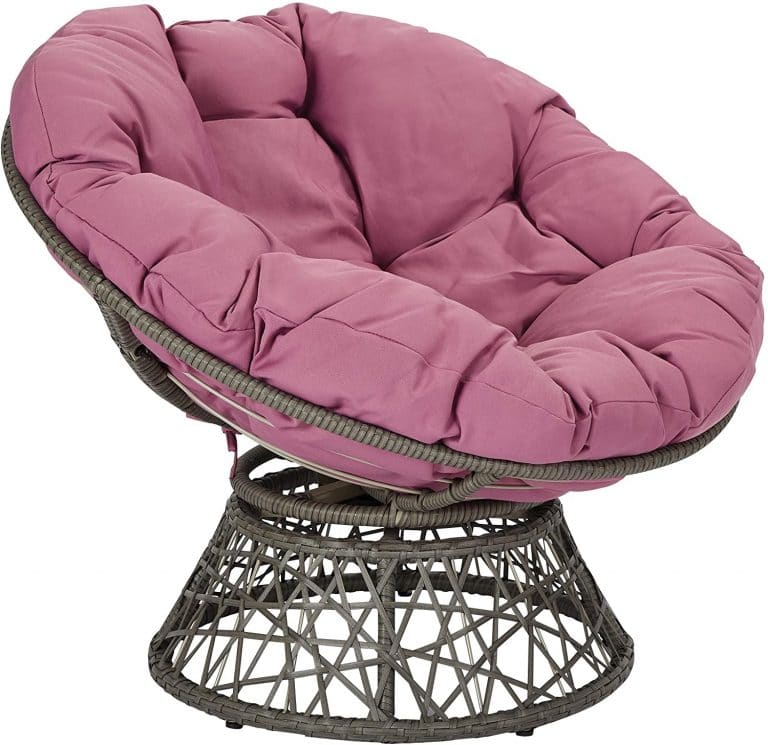 Soft rotating sacuer chair with astonishingly lush and spacious pillow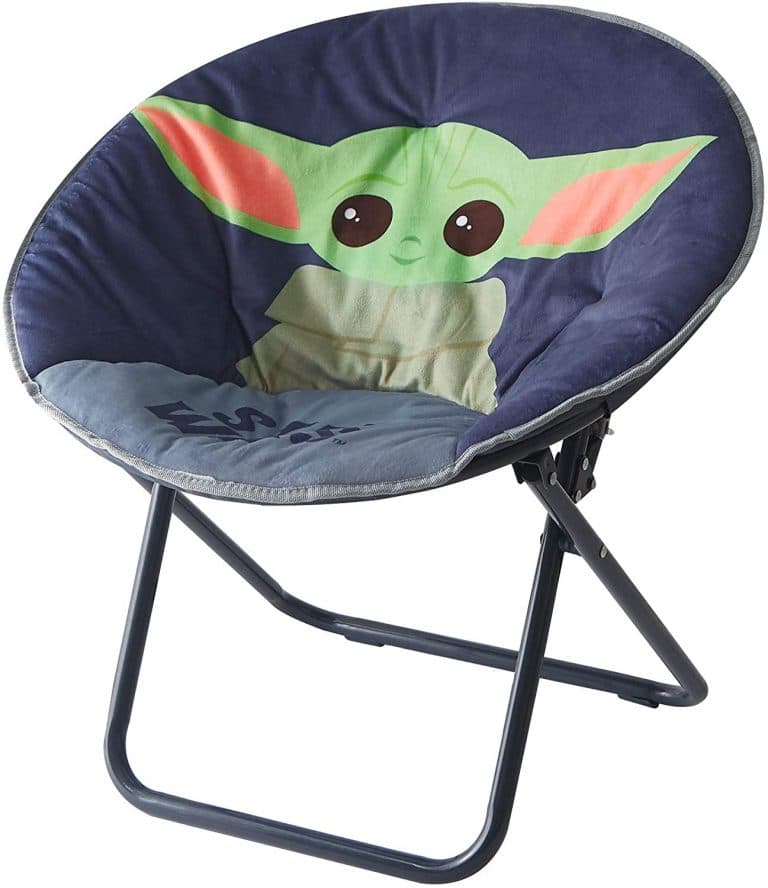 Wonderful furniture solution for a boy fond of the Star Wars film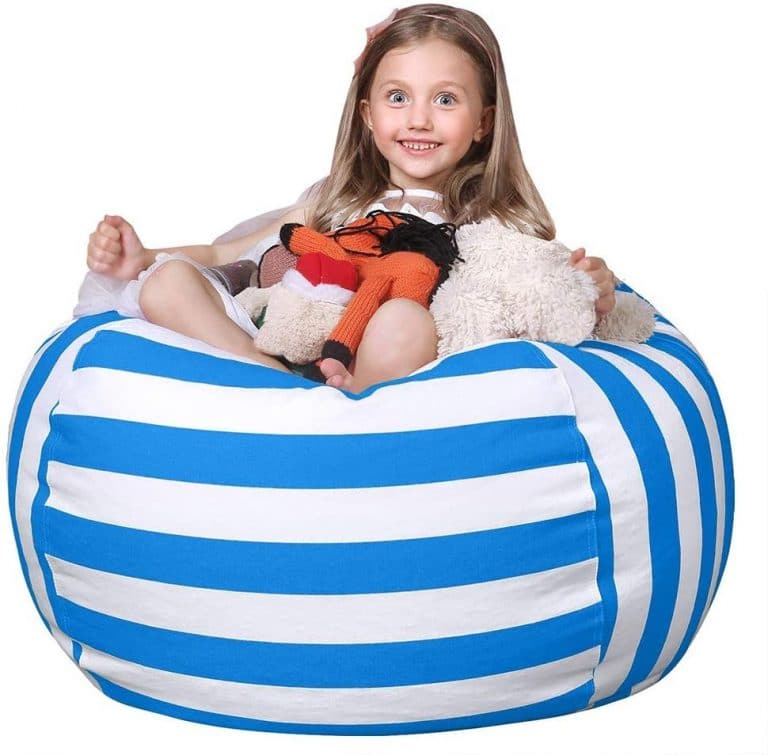 Soft toys storage and convenient saucer kids chair for your playroom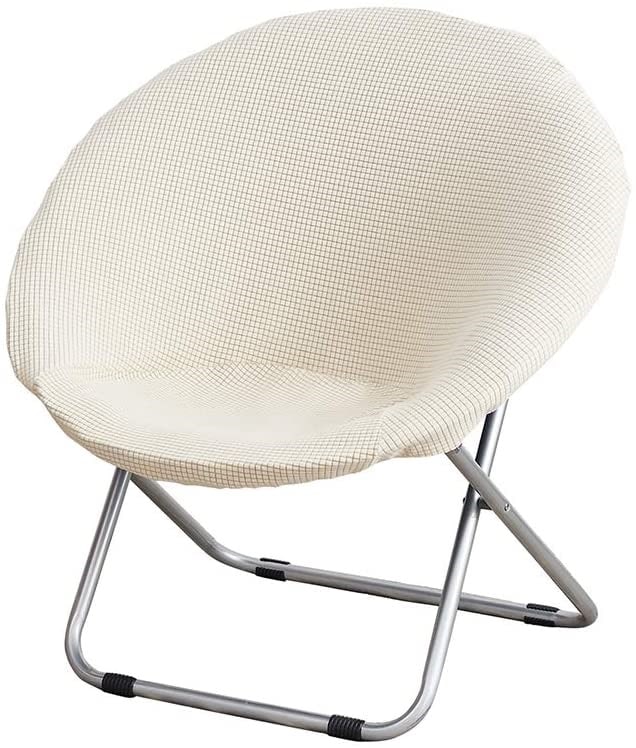 Perfect stretch removable cover for your favourite saucer chair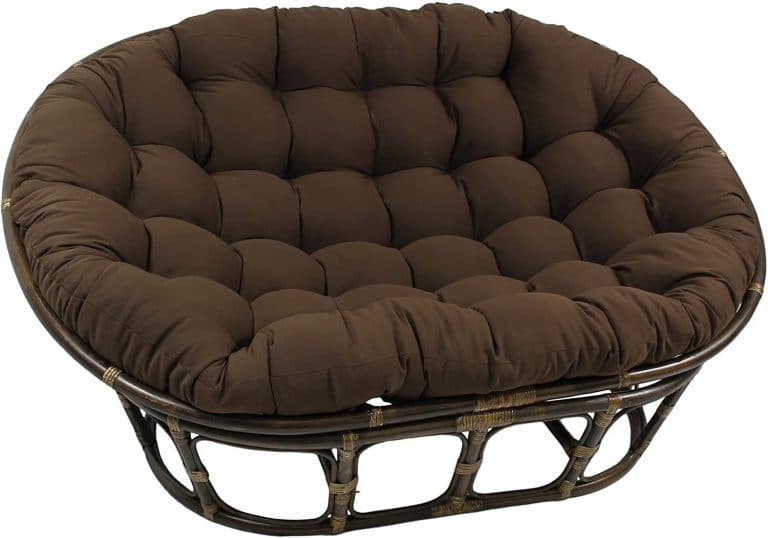 Large and cozy loveseat for a pair of adult persons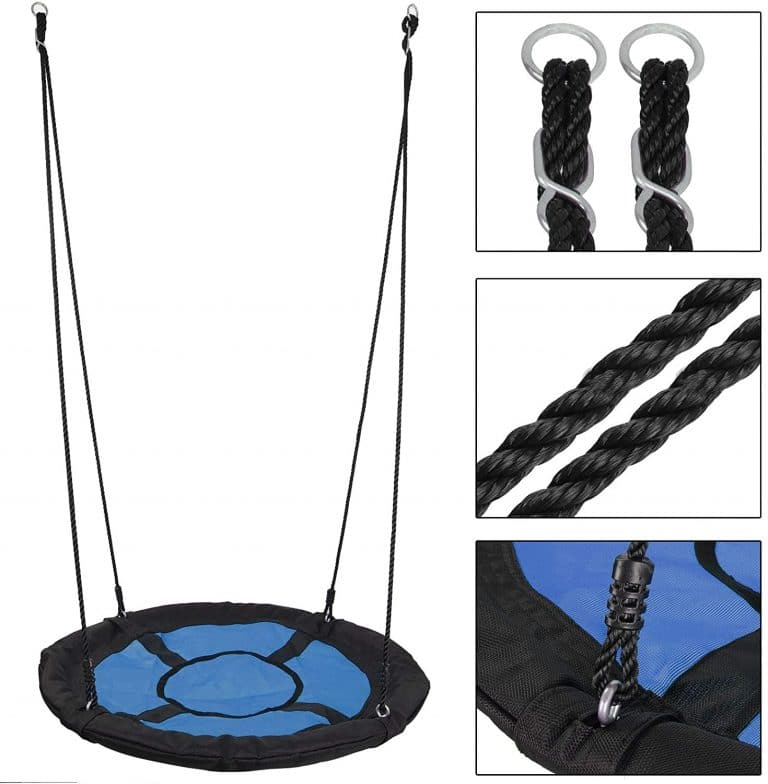 Outdoors swing for kids and teens – convenient, safe, funny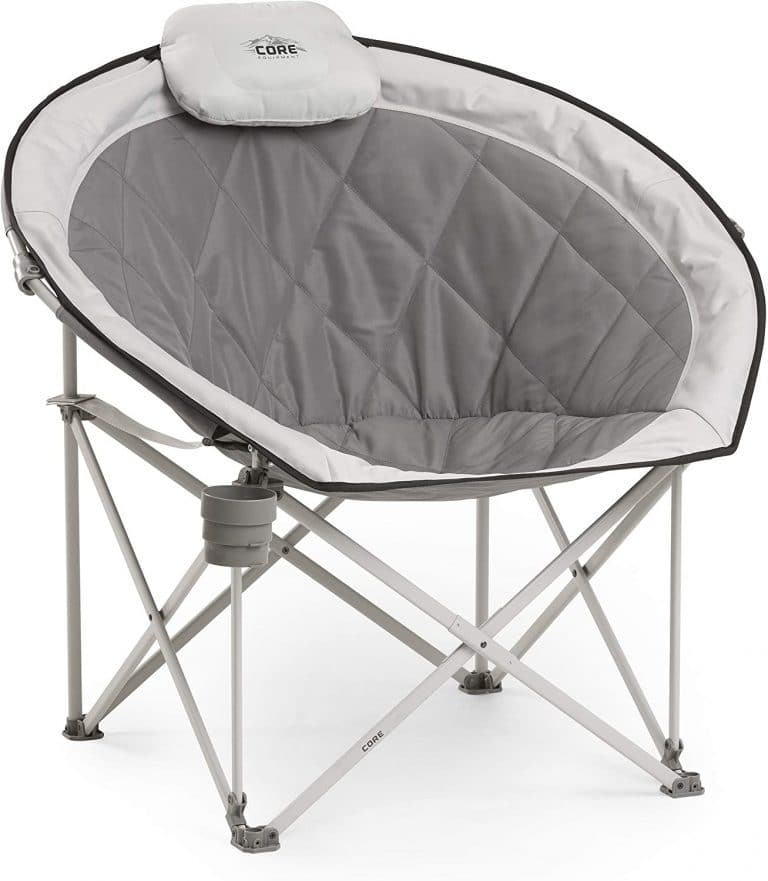 Convenient and reliable chair for camping or fishing time
Urban Shop Faux Fur Saucer Chair with Metal Frame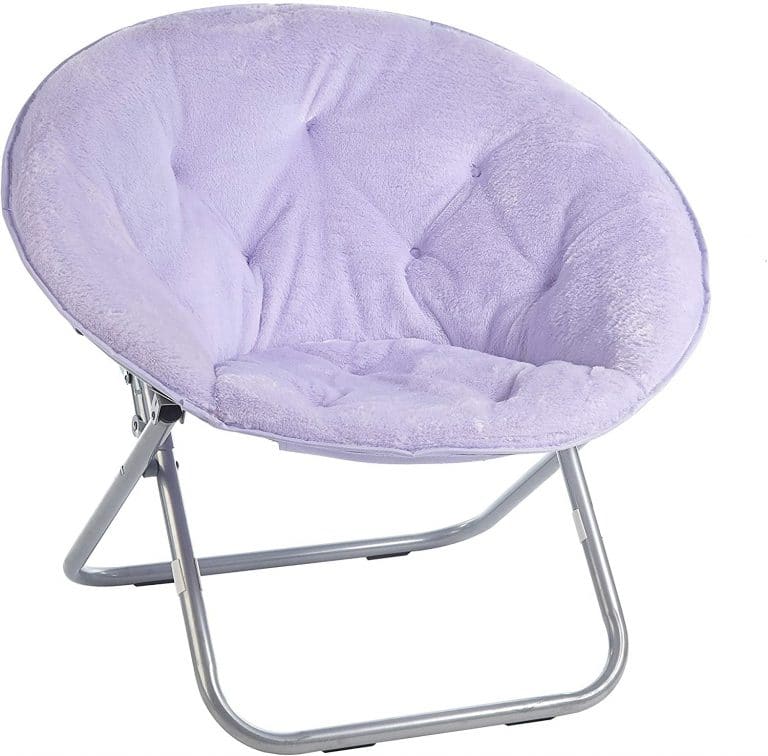 Material

: Metalf frame, faux fur cusion
 

Collapsible

: Yes
 
Color: Grey frame, Lavender cushion
 
Weight: 11.53 pounds
 
Dimensions: 27 x 32 x 29.5 inches
 
This cozy and convenient collapsible saucer chair from the Urban Shop brand will nicely accomplish any room, including children's or teenager's room. The reviewed kids saucer chair has a foldable metal frame and soft faux fur cushion. The presented model features a pleasant, tender lavender color, but this folding saucer chair is also available in other color varieties (more than 10 appealing color shades). Purchasing the mini saucer chair, you get a wonderfully cozy place for napping, resting, reading books, playing telephone, and other games.
No assembly is needed – this means you may start exploiting the offered teen saucer chair immediately from the moment of purchase. The convenient foldable design allows you to turn it into a flat compact solution if necessary. In this form, the chair takes up minimum space and can be stored in the pantry. The reliable metal frame is ready to hold up to 225 lbs, so this furniture will be a suitable solution for teenagers and adults. You can be sure of the chair's reliability and stability – the manufacturer has equipped the frame with a unique safety lock. It fixes the unfolded chair and will not allow it to collapse while you rest in it.
Disney Frozen 2 Anna & Elsa Saucer Chair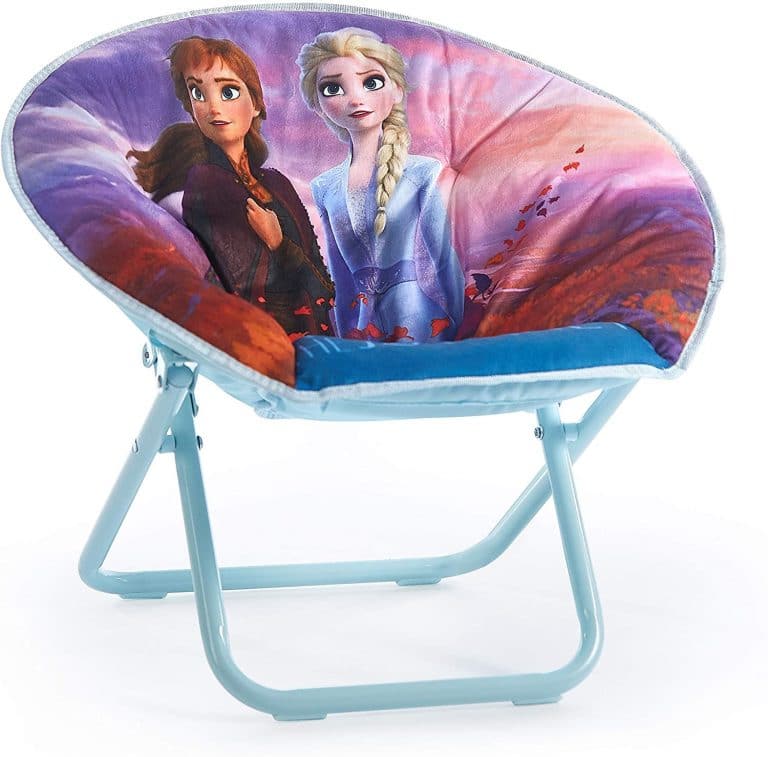 Material

: Metal frame, polyester (plush) cushion
 

Collapsible

: Yes
 
Color: Multicolor (Anna & Elsa images)
 
Weight: 4.14 pounds
 
Dimensions: 18 x 18 x 18 inches
 
Look at this amazingly beautiful and cute girls saucer chair! Any child will definitely like it! Modern girls are crazy about the Frozen – famous Disney cartoon. The latest Frozen 2 project shook children' hearts, so young babies from all over the world adore this cartoon's wonderful heroines – Anna and Elsa. Find their colorful image on the presented girl saucer chair. It has a metal durable frame (convenient and practical foldable design) and plush cushion with bright multicolored print. The plush material is unpretentious in exploitation and easy to clean with damp wipes.
The Frozen saucer chairs will be wonderful gifts for little fans of this kind and enlightening cartoon. The product is recommended for children over 2 years old. Being designed specifically for young princesses, the chair can support up to 81 lbs. When unfolded, the chair's frame can be secured with a special lock (for maximum safety). Children can use the presented Frozen saucer chair while watching cartoons, reading books, and chatting. Make an unordinary gift for your princess and accomplish her playroom with this convenient and catching eye chair.
DreamWorks Trolls Kids Saucer Chair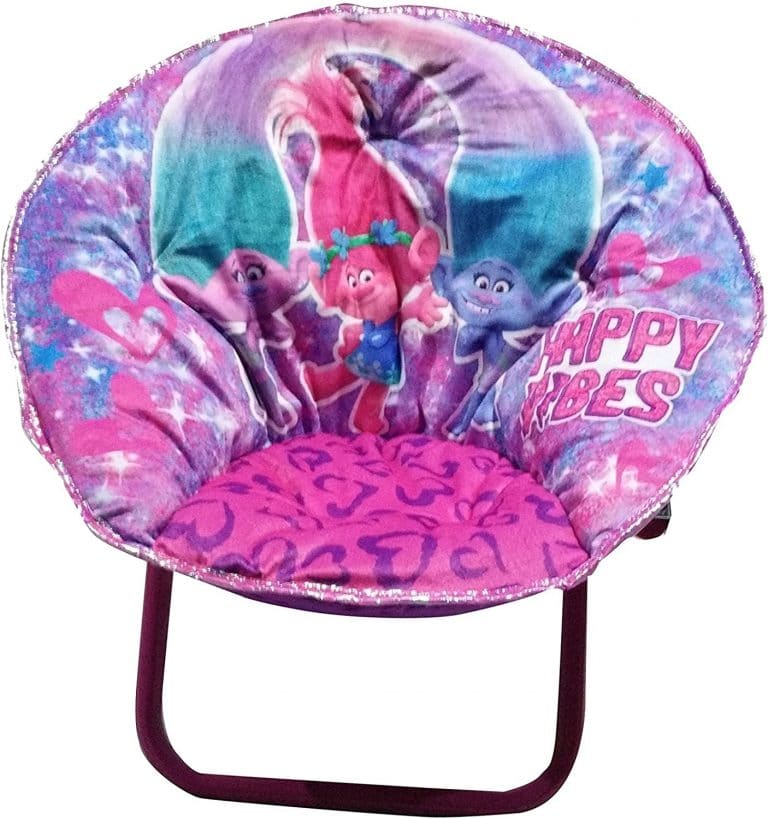 Material

: Metal frame, polyester (plush) cushion
 

Collapsible

: Yes
 
Color: Multicolor (Trolls images)
 
Weight: 3 pounds
 
Dimensions: 18 x 18 x 18 inches
 
Aren't you fond of funny trolls from a famous cartoon? Meet the familiar heroes loved by all children now on a convenient toddler saucer chair. According to the manufacturer's assurances, this product is reliable enough despite the construction lightness (3 pounds only). The presented baby saucer chair is equipped with a specific lock system, so your child will be safe while resting in it. The frame of the product is made of lasting steel and is durable enough. The construction of the chair is foldable, which makes it the most convenient solution ever.
Such toddler saucer chairs with Trolls' image astonish with convenience and bright, memorable exterior. The seat of the chair is made of durable plush material (a kind of polyester). Note, that the mentioned fabric does not fade, retains its original saturated colors for a long time. So, this children's saucer chair will delight you and your baby with bright colors for a great while. The product is suitable for children between 3 and 8 years old and can bear a weight of no more than 81 pounds. Do not recommend exceeding the stated load in order to avoid injury and keep the product intact. The universal theme (famous cartoon about funny trolls) makes this chair a perfect gift for both boys and girls.
Urban Shop Light Blue Faux Fur Saucer Chair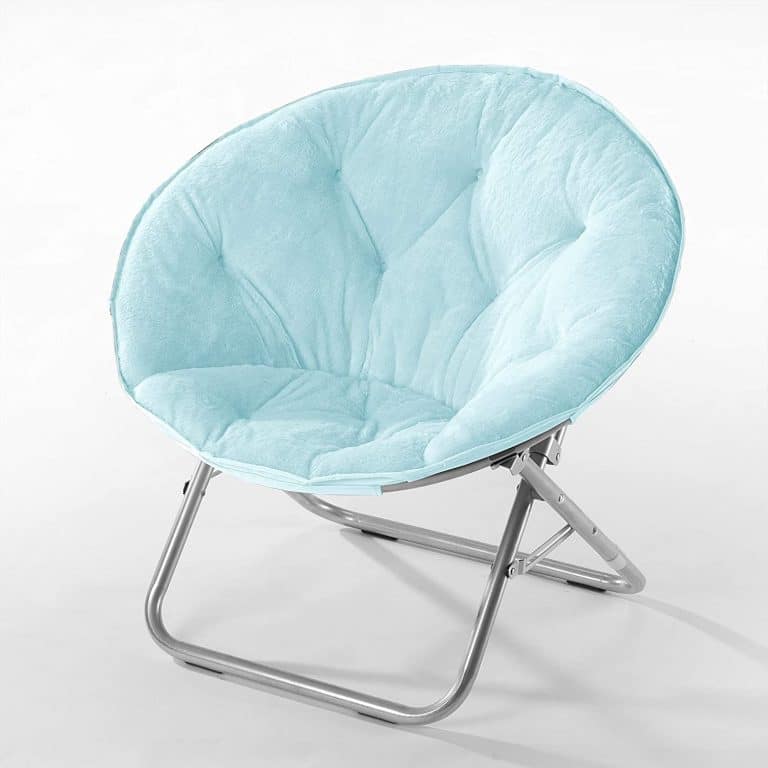 Material

: Metal frame, faux fur cushion
 

Collapsible

: Yes
 
Color: Grey frame, Light Blue cushion
 
Weight: 11.48 pounds
 
Dimensions: 30 x 29 x 27.5 inches
 
A comfortable, stylish folding chair will be a suitable addition to your home interior. The given plush saucer chair is a robust construction with a metal frame and a soft seat made of light blue faux fur material. The total weight of the product is 11.48 pounds. The offered Urban Shop saucer chair has an appealing light blue cushion – so cute and nice. Don't worry about its quick soiling – this soft synthetic material can be easily cleaned with a damp cloth.
The presented blue saucer chair has a locking system, preventing you from falling out while resting in it. So, the chair's design is reliable and safe enough. This aqua saucer chair is rated for up to 225 lbs. loads. The ability to fold the product compactly allows you to store it in a closet or pantry. After purchasing the product, its assembly is not required – the chair is delivered already assembled (compactly folded). This is the perfect furniture solution either for adults or teenagers. This armchair surprisingly combines comfort, style, and practicality.
Mainstay Faux-Fur Saucer Chair with Soft and Wide seat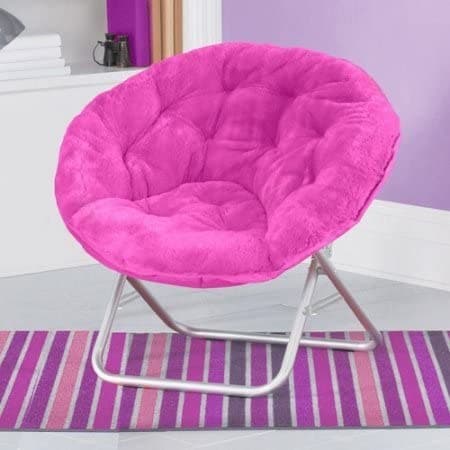 Material

: Metal frame, polyester cushion
 

Collapsible

: Yes
 
Color: Grey frame, Pink cushion
 
Weight: 11 pounds
 
Dimensions: 30 x 29 x 28 inches
 
This faux fur saucer chair was created specifically to bring new, fresh and vibrant moods to your interior. The rich pink color of the pillow will surely please both adults and children. The chair frame is made of high-quality steel and has a simple folding structure. The presence of a clamp will allow you to place the chair on a flat surface securely. The offered Mainstays faux fur saucer chair offers you an unusually soft and spacious seat place made of fluffy material (textile and polyester combination).
The presence of synthetic fibers in the cushion material makes it as practical and durable as possible. If dirty, the fabric can be easily cleaned with a damp cloth or napkin. The chair is available in 3 other colors for the customer's choice. The reviewed Mainstays large microsuede saucer chair weighs 11 pounds only and is eager to hold a person up to 225 lbs. Use these stylish looking pink saucer chairs in order to decorate your hall or playroom. Present all the household a chance to enjoy resting in it, reading a magazine, or talking on the phone. Note that no assembly actions are not needed – one may exploit the device immediately after purchase.
Urban Shop Oversized Mongolian Saucer Chair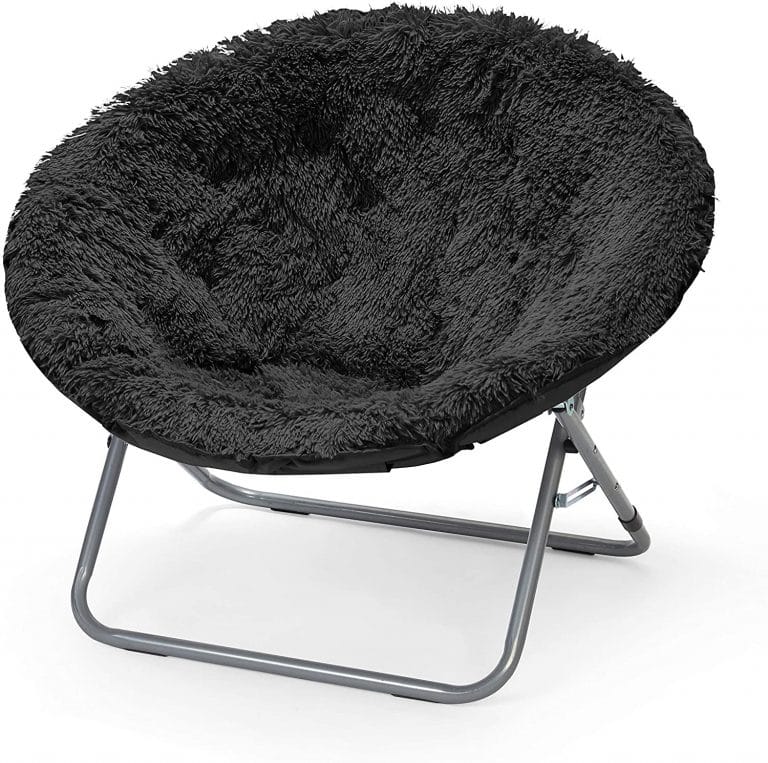 Material

: Metal frame, polyester faux fur cushion
 

Collapsible

: Yes
 
Color: Grey frame, black cushion
 
Weight: 12.5 pounds
 
Dimensions: 37 x 30 x 30 inches
 
Choose this oversized chair solution for your playing, living, or children's room. It amazes firstly with enlarged size, secondly – with stylish fluffy and soft cushion material. The oversized saucer chair suggests a stable, strong foldable metal frame and a convenient large seat. The cushions of such oversized saucer chairs are sewn from the fluffy synthetic material, unpretentious in care. It is so comfortable and cozy to sit on it.
The manufacturer assures that the observed large saucer chair is ready to hold no more than 225 lbs. It is not recommended to exceed the specified load in order to avoid injures and chair breakage. Use this black saucer chair for decorating any room of your flat or house. It will look great both in the living room and in the bedroom. The universal black color of the cover makes it suitable for almost any interior type. The cozy, soft cushion is durable and dirt-resistant. Thanks to the spacious seat, both children and adults can rest on this chair (the most important thing is not to exceed the weight load).
Dark Brown Java Lounge Swivel Rocking Chair with Cream Cushion
Material

: Metal, resin wicker frame; polyester cushion
 

Collapsible

: No
 
Color: Dark brown resin wicker frame, white cushion
 
Weight: 11 pounds
 
Dimensions: 38 x 36.5 x 31.5 inches
 
This white saucer chair fixed on the black metal frame is ready to accomplish your dwelling. The frame is covered with resin wicker, imitating rattan. The presented large saucer chair for adults is capable of holding up to 200 lbs. weight. The bowl-type design makes it a cozy and convenient nest for resting. Place it indoors or outdoors, harmoniously adding the home design. The purchaser may choose other colors of this oversized saucer chair for adults, depending on individual preferences and the interior requirements.
The observed white saucer chairs feature wonderfully fluffy, soft, and tender cushions. Though they are white, the synthetic fibers allow cleaning it as easily and quickly as possible. Thanks to the robust round-shaped pedestal, the presented wicker saucer chair is stable and safe. The most pleasant bonus of this furniture solution is the ability to rotate 360 degrees around its axis. Turn the chair in the right direction and get maximum comfort. The pillow is securely fixed to the base so it won't move while you relax in this bowl-type furniture.
OSP Designs BF25292-512 Papasan Chair with 360-degree Swivel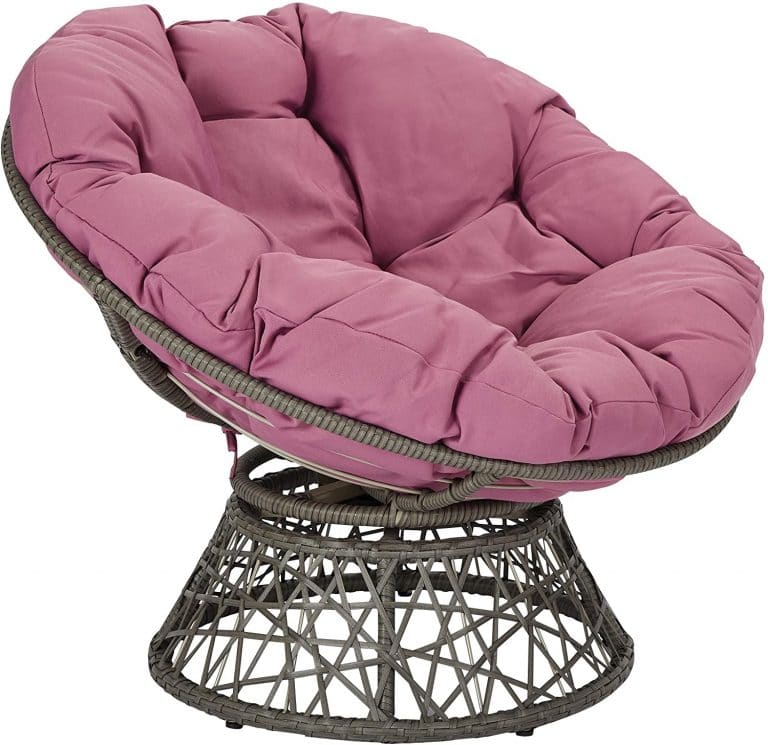 Material

: Metal, resin wicker frame; polyester cushion
 

Collapsible

: No
 
Color: Dark brown resin wicker frame, purple cushion
 
Weight: 11 pounds
 
Dimensions: 38 x 36.5 x 31.5 inches
 
This is one of the most comfortable and stylish 360-degree swivel armchairs. Combining bright purple material design, spacious seat, and construction safety, it will become a favorite resting place for every member of your family. The metal frame covered with wicker material (resin wicker) is the base of the chair. This is a synthetic solution, though characterized with longevity and high quality. The robust adult saucer chair's frame is added with an incredibly lush and feather-soft pillow.
The seat is wrapped in a cover of a rich, eye-catching purple textile material. It is also durable and pleasant to the touch. Be sure, such saucer chairs for adults may offer a really spacious seat, so you will feel comfort and calmness while resting in it. The offered purple saucer chair may rotate (360 degrees), so you may turn it in the preferred side, as you like. The big lots saucer chair may complement your living room or be placed on the terrace. Regardless of the location, this chair will bring you relax and pleasure.
Idea Nuova Star Wars Folding Saucer Chair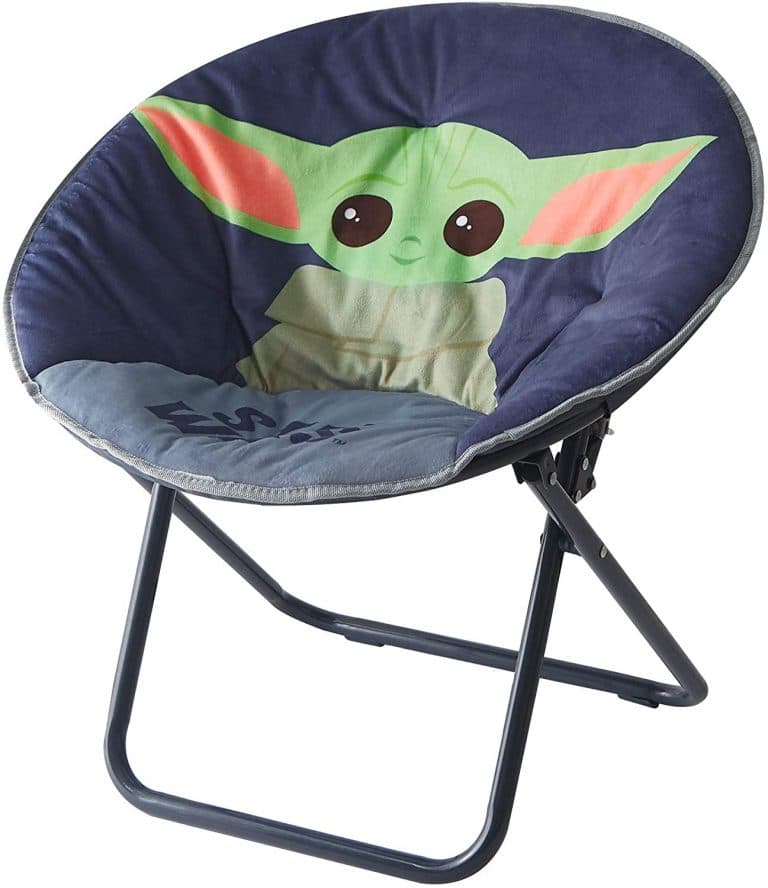 Material

: Metal frame, textile cushion
 

Collapsible

: Yes
 
Color: Blue frame, multicolored cushion (Master Yoda image)
 
Weight: 6.49 pounds
 
Dimensions: 23 x 23 x 23 inches
 
This is an attractive kids saucer chair with an amusing Master Yoda picture. This hero comes from the famous Star Wars film. A stylish and convenient solution will definitely delight any child. The manufacturer recommends purchasing this Star Wars saucer chair for 3-8-year-old kids. The maximum weight for which the product from Idea Nuova brand is designed is 125 pounds. The product features durable construction and non-toxic materials. It is designed strictly for children.
The presented child saucer chair has a secure, stable foldable metal frame and soft multicolored cushion reliably fixed on it. There is a reliable fixator guaranteeing its safe exploitation. Cleaning may be realized via wet wipes applying. The observed cheap saucer chair is nice, convenient, and durable. This upholstered furniture product is a convenient and cute interior addition. It will harmoniously fit into any playroom and give the child hours of cozy pastime. This saucer chair for toddlers is made of durable, qualitative materials (both the frame and the cushion), so you may not doubt its long and pleasurable service life.
WEKAPO Stuffed Toys Storage Kids Bean Bag Chair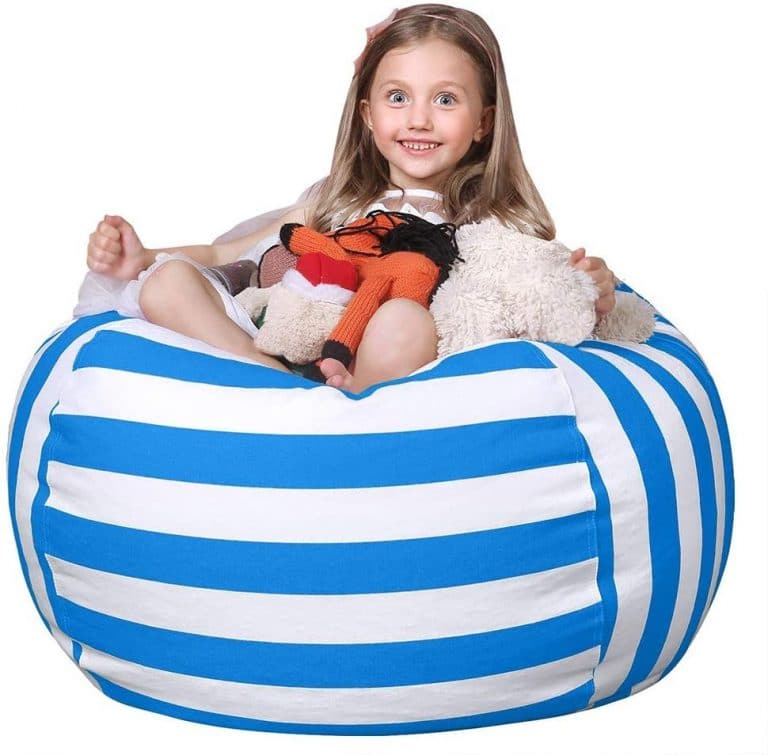 Material

: Cotton canvas
 

Collapsible

: No
 
Color: Blue and white
 
Weight: 1.6 pounds
 
Dimensions: 38 x 38 x 38 inches
 
This amazing kids solution from Wekapo brand will astonish you with its cute appearance and functionality. These charming kids saucer chairs are aimed to solve several problems at once. First of all, this is a convenient soft toy storage (bag with a zipper). Secondly, this is a funny fluffy armchair – so cozy and convenient to sit on. Present this round saucer chair to your child as a gift and enjoy the admiration and delight reaction! This saucer baby chair is sewn from non-toxic, hypoallergenic cotton fabric, absolutely safe for the child. Bright blue color cheers up and brings fresh notes to the interior.
This soft solution may remind you of a kind memory foam saucer chair. Put some soft towels, pillows, or toys inside and form a convenient armchair easily and quickly. The bean bag chair for small kids is equipped with a qualitative, almost invisible zipper. It serves as a reliable lock and does not allow toys to get out. At the same time, the zipper is absolutely safe and cannot harm the child while resting. The chair has 38 inches in diameter and may easily hold up to 100 medium-sized plush toys.
ZC MALL Stretch Saucer Moon Chair Slipcover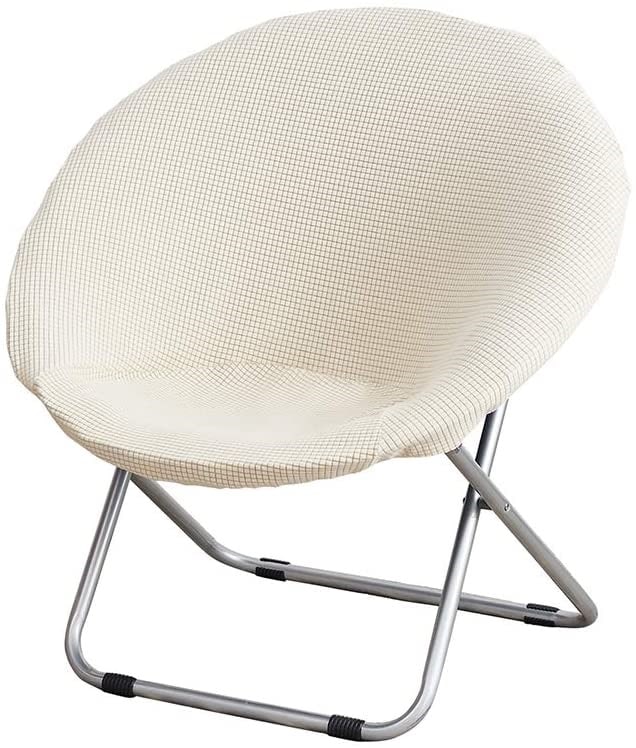 Material

: Polyester (spandex)
 

Collapsible

: No
 
Color: Ivory
 
Weight: 6.4 ounces
 
Dimensions: 28-31 x 29-33 inches
 
This soft and beautiful cushion cover from ZC MALL brand for your bowl type chair is sewn from durable polyester material (spandex). It is distinguished by the ability to stretch and, at the same time, maintain a good density. In addition to the Ivory color, you can also purchase this cover in a different shade (more than 10 equally attractive colors are available). The presented saucer chair cover is a perfect solution for your furniture changing and bringing home a new appearance.
This accessory can be washed by hand or in a washing machine. Most importantly, use warm water and mild detergents (no chlorine). The manufacturer reminds that the product should not be ironed in order to preserve the fabric integrity and its stretching ability. This saucer chair replacement cover is easy to put on your chair – the elastic fixation band prevents it from sliding off the chair. The accessory will sit securely on the armchair and delight your household. The material stretches and adjusts to the curves of your furniture. It is very soft and pleasant to the touch. Depending on your dominant interior colors, you can always choose the optimal shade for your home.
Blazing Needles Solid Twill Double Papasan Chair Cushion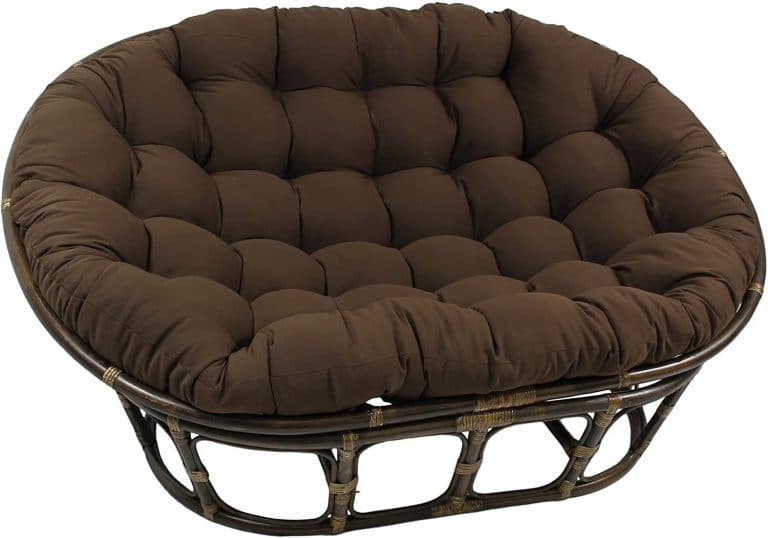 Material

: Rattan frame; polyester cushion
 

Collapsible

: No
 
Color: Dark brown rattan frame, chocolate cushion
 
Weight: 17 pounds
 
Dimensions: 48 x 6 x 65, inches
 
Look at this incredibly comfortable and spacious double papasan chair. The furniture product is created specially for convenient, measured, and cozy rest. Here you can stay comfortably with a friend or loved one. Searching for the best double papasan chairs, pay attention to this product. It reflects all the upholstered furniture's precious qualities – a comfortable, fluffy pillow, a reliable rattan frame, rich, beautiful exterior colors. The offered double saucer chair has a soft spacious cushion, sewn from qualitative polyester material. This is a twill fabric – practical and pleasant to the touch. Note the beautiful, luxurious Chocolate color.
A similar chair is also available in a huge number of other appealing shades. Everyone will find a suitable color scheme for his home. This cozy big saucer chair will give you hours of pleasant chats, watching TV, playing games, or simply napping in the warm embrace of a loved one. The chair design is stable and reliable. It is designed to support the weight of two people safely. The total weight of the chair is 17 pounds. This type of indoor furniture will surely conquer you once and for all.
SUPER DEAL 40" Waterproof Saucer Tree Swing Set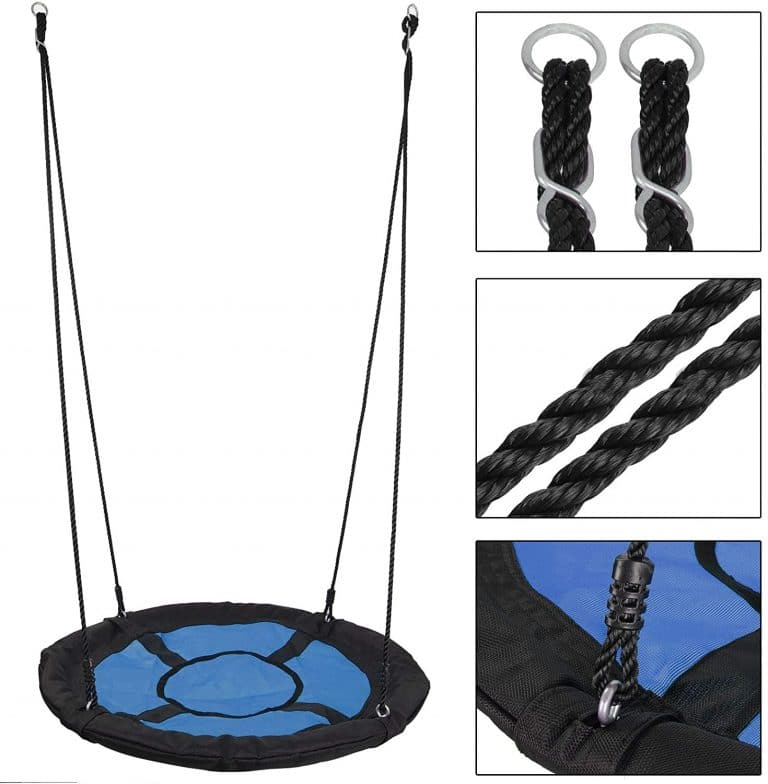 Material

: Metal, Oxford polyester, 
 

Collapsible

: No
 
Color: Black and blue
 
Weight: 10.35 pounds
 
Dimensions: 40 x 71 inches
 
This 40-inches diameter hanging saucer swing will make any child happy! The swing can be fixed in your backyard or on the terrace, providing your child with a great, memorable time outdoors. This hanging saucer chair is made of high-quality polyester in blue and black colors. The fixation of the product is made by means of 4 strong braided ropes. They are adjustable and allow to correct the needed seat height. Fasteners are made from alloy steel. According to the reliability, construction safety, and high-quality materials used, this is the best hanging papasan chair.
The wonderfully strong solution is ready to hold up to 440 lbs. weight. The swing Installation is possible on a tree or a stable horizontal bar. The presented saucer chair for teenagers is waterproof to serve you a long time even when used outdoors. The capacious seat is perfect for several children – let them enjoy a funny swing ride day by day! Recommended for children from 3 years old. The Super Deal saucer chair kids device is sold with detailed instruction. It will help you to learn how to hang the device correctly and reliably. Purchase the offered saucer chair for teens and create the perfect solution for entertainment and fun.
Folding Oversized Moon Round Saucer Chair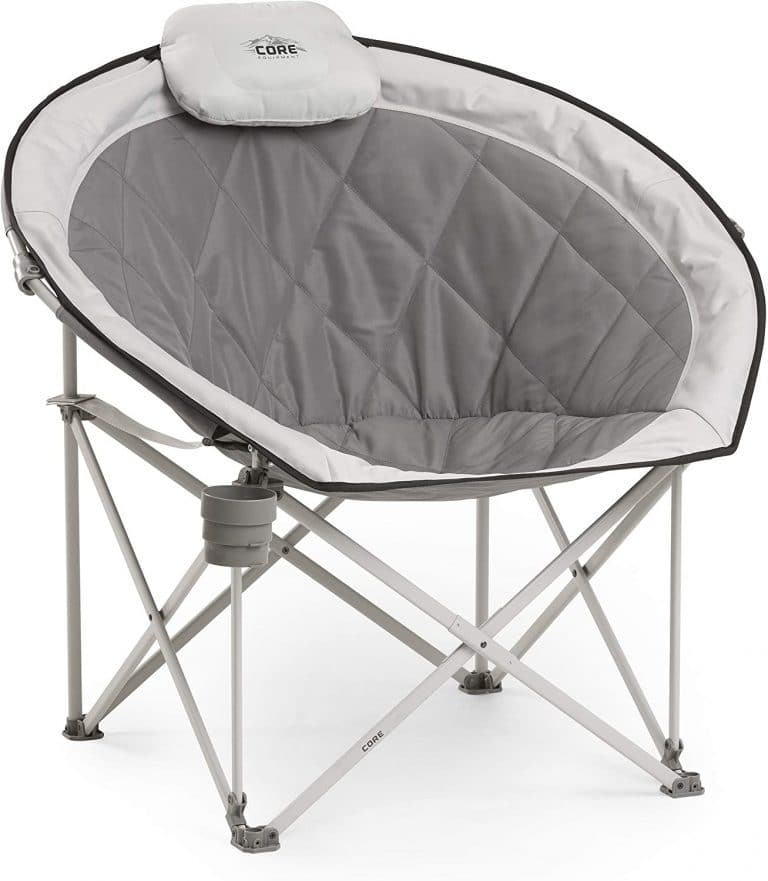 Material

: Metal frame; polyester cushion
 

Collapsible

: Yes
 
Color: Grey frame, grey cushion
 
Weight: 12 pounds
 
Dimensions: 40 x 29 x 37 inches
 
If you are a true fan of picnics, fishing, and just spending time outdoors, then you will surely highly appreciate this saucer moon chair model. It has everything for a comfortable rest – a reliable folding structure, a practical and comfortable seat, a cup holder for your favorite drinks. The indisputable advantage of the product is its ability to withstand weight up to 300 pounds. This outdoor saucer chair may become a perfect gift for the fisherman or barbecue lover. The comfortable seat is made of heavy-duty gray fabric. The seat material is 100% polyester, durable and reliable. When folded, the chair can be placed in a convenient cover (included in the basic package).
Being folded the grey saucer chair takes up minimum space and is convenient to transport over any distance. Despite its modest weight (12 pounds only), the structure is quite stable, which guarantees its absolute safety during operation. The offered saucer folding chair has a comfortable headboard in the form of a small pillow. This tiny but meaningful detail makes the armchair incredibly cozy. One may spend hours sitting or napping in it without harming the back. The simple and reliable design allows to fold and unfold the chair in just a few seconds.
Guide to Buying the Best Saucer Chair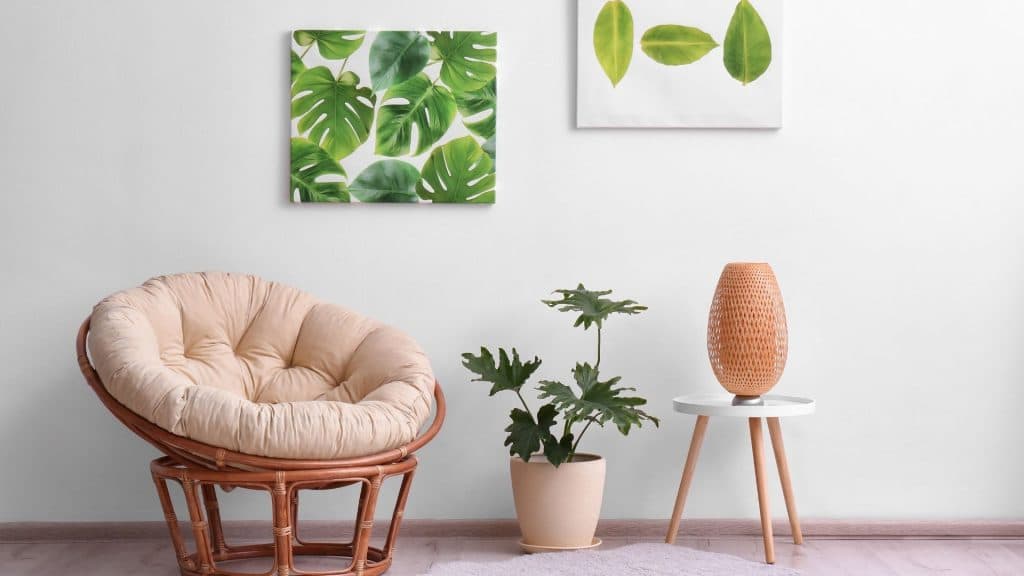 Saucer chairs are in high demand, so one should learn the following information. It will definitely assist in purchasing convenient, stylish and durable furniture.
Speaking about modern saucer chair, one means a preciously convenient and stylish looking upholstered piece of furniture. It has a specific round-shaped frame, resembling a saucer in appearance. The name of this furniture speaks for itself. The majority of the modern saucer chairs have a bowl or egg-shaped form – very convenient and at the same time reliable. Today you can find both kids' and adults' saucer type chairs. Purchasing such a cozy home complement, you fill it with warmth and comfort. Willing to delve deeper into this furniture solutions' specifics, you may get acquainted with the saucer chair history and detect lot's of exciting details about its creation and evolution.
Where to buy a saucer chair?
If you are already aware of some attractive, catching eye saucer chair ideas, be ready to find them in multiple online and ordinary shops. One may purchase this convenient home unit almost in every modern furniture showroom. The Internet may simplify such a problem solving – apply the web-search and find the stores and shopping centers near you, offering suitable saucer chairs models. You are absolutely free in your choice – only you decide where such a purchase should be made, in a regular or online store. But the statistics demonstrate the increased buyer's demand for online shopping.
How to clean a saucer chair?
The question about any upholstered furniture cleaning will never lose its relevance. It's worth starting with the fact that most foldable saucer chairs are added with a removable cover cushion. It can be washed by hand or by a washing machine (if the material allows this washing method). If you have the classic non-folding saucer chair with a non-removable cover at your disposal, wet wipes for upholstery will become an alternative to water and liquid detergent. They remove dirt gently and effectively, restoring the original cleanliness, freshness, and beauty of the upholstered furniture.

Removable covers made of stretchable fabric can solve the need to wash the upholstery of your home furniture. One of these covers is presented above in our review. You can purchase several of these accessories and regularly change the chair's appearance while protecting the original chair cover from dirt.
How much weight can a saucer chair hold?
When choosing any furniture, including an armchair, it is essential to consider such an important parameter as the maximum weight that it can withstand. It is possible to answer this question precisely only after clarifying the saucer chair type design and weight. Chairs with unfoldable rattan frames are considered more durable and reliable. Foldable saucer chairs are less hardy but still attractive and comfortable. Generally speaking, the classic adult saucer chair with a wicker or rattan frame is ready to hold up to 220-300 lbs. weight.
thepapasan.com is a participant in the Amazon Services LLC Associates Program, an affiliate advertising program designed to provide a means for sites to earn fees by advertising and linking to Amazon.com.