Can Papasan Chairs Be Used Outdoors?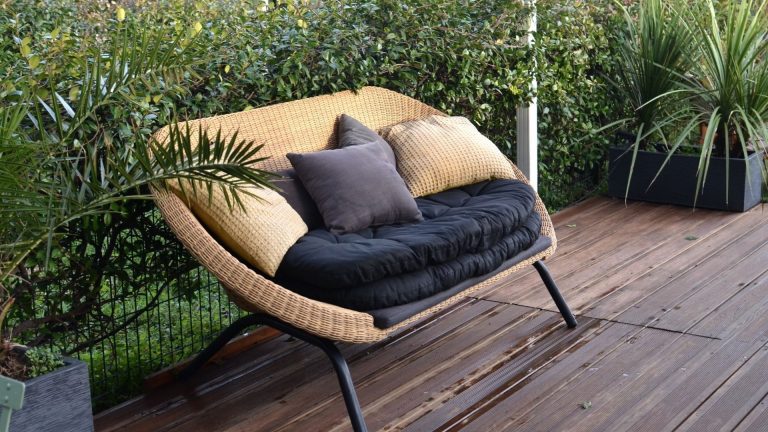 LAST UPDATED: March 01, 2021
Wicker furniture, in particular chairs, armchairs, and sofas, is stunning and comfortable. Homeowners usually apply them for internal living quarters decorating. Also, one may equip a lawn near the house, terrace, open balcony. Be sure, the best hanging papasan chairs may be set outdoors however, their material must be intended for outdoor use.
Guide for Outdoor Papasan Chairs Purchasers
Today we will find out whether it is possible to use papasan chairs on the street and what exact requirements should be placed on furniture if you plan to relax on it outside the home.
Can you put a papasan chair outdoor?
Any furniture that is planned to be used outside the house, office, or any other premises must meet several criteria. Wishing to install a papasan chair outdoors and use it there most of the time, think about the reliability of its materials at the stage of selection.

The most popular outdoor furniture can be considered the most spacious, cozy, and comfortable sofas for two people. These are the best double papasan chairs for perfect outdoor rest.  Why are the double solutions so popular? The secret of the high demand for such furniture is simple – it is spacious and allows several households to rest comfortably and enjoy the surrounding nature. But do not pay attention only to the size of such furniture. When it comes to outdoor installation and use, be sure to consider the materials this chair is made of.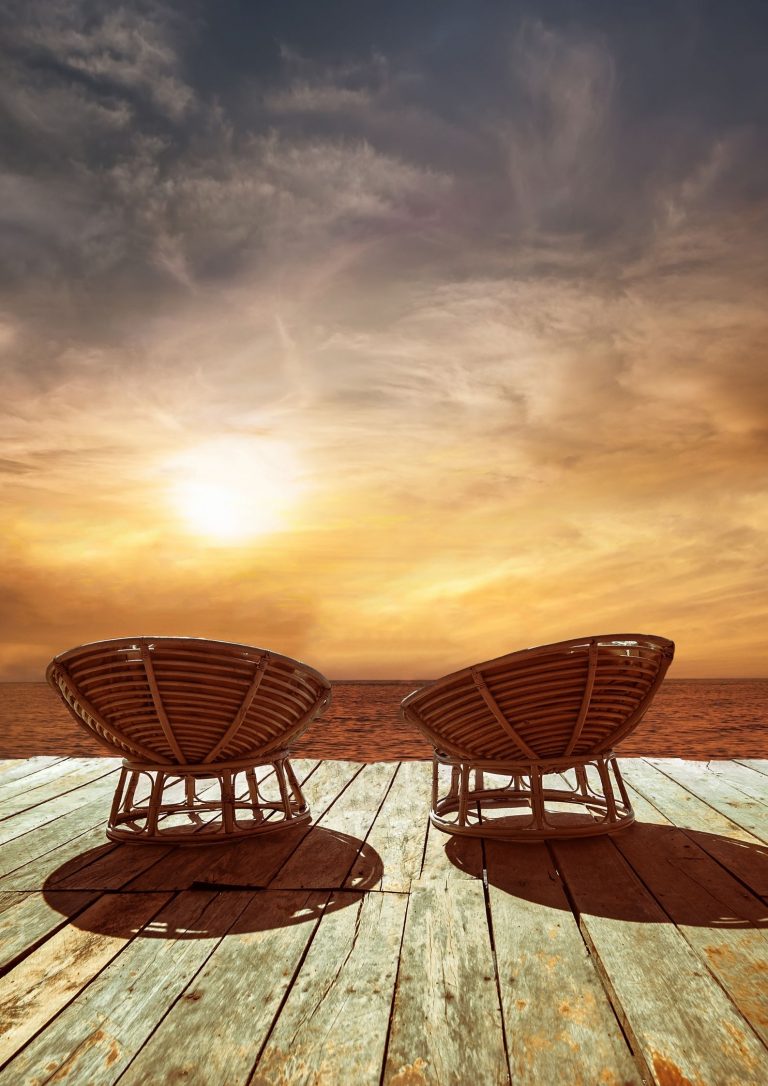 So, can papasan chairs be used outdoors? Yes, the answer sounds as follows, but this does not apply to all models of such furniture. Natural rattan is an expensive, gorgeous, and rich-looking material, though, without a special synthetic covering, it is absolutely not recommended for outdoor usage. Rattan (and bamboo as well) are extremely sensitive to humidity fluctuations. Inside the house, they feel great and can maintain their prestigious appearance, original functionality, and the integrity of the entire structure for decades. The exception is a wicked rattan chair, featuring the surface covered with a special water-repellent coating (check this nuance with the seller when purchasing the furniture).

Suppose this or that papasan chair is made of artificial materials (for example, this is a well-known and high-quality resin wicker). In that case, you can definitely exploit such furniture on the street. Artificial materials based on plastic or rubber do not absorb moisture, and therefore will not deteriorate due to changes in temperature or humidity. Perhaps this is the main advantage of papasan chairs made from artificial materials.
Can papasan chairs go outside?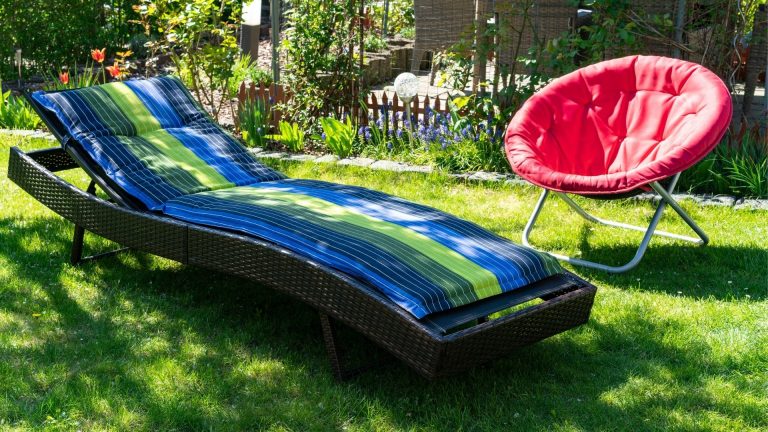 As we have mentioned earlier, various papasan chairs models may surely go outside, but the owner should consider their materials. Artificial fibers have greater endurance and resistance to different weather changes. Therefore, they can be set outdoors in sunny or even rainy weather for a long time without damaging the structure.
Despite the possibility of daily outdoor use of resin wicker papasan solutions, do not knowingly leave them in the pouring rain. In any case, you should take care to minimize the number of negative influencing factors. Thus, you will extend the operational life of the product and maintain its external attractiveness for a long time.

A variety of furniture solutions for arranging an outdoor recreation area will amaze anyone, even the most demanding and capricious buyer. So, you can purchase both the classic outdoors papasan chair and the swing solution. Also, there are attractive and undeniably cozy saucer variants for kids and adults. When looking for a suitable papasan solution for outdoor use, we recommend giving preference to furniture with a removable cushion. The detachable seat is an excellent opportunity for the simple and comfortable operation of the product. You can always take it off and wash it, or replace it with a new one. Also, if you need to clean the chair frame, you can detach the cushion and ensure a high-quality and thorough frame washing.

What cushion is recommendable for outdoor papasan furniture? Give preference to cozy, stylish, and durable materials. Outdoor use assumes that the seat gets dirty quickly, which means that one cannot avoid frequent washings. Choose the stain-resistant fabric material easy to clean and pleasant to touch. Some rubberized cushions are made of synthetic materials – wipe it down easily with a clean cloth from time to time. Others may have a removable cover that can be washed by hand or in a washing machine.

So, now let's sum up all the insights. The ideal outdoor papasan furniture can be considered chairs made of artificial rubberized materials or natural rattan, but always with a protective coating. It is optimal to choose chairs with a removable cushion to simplify the care process and guarantee the most comfortable use of the product.
thepapasan.com is a participant in the Amazon Services LLC Associates Program, an affiliate advertising program designed to provide a means for sites to earn fees by advertising and linking to Amazon.com.