Do Office Massage Chairs Really Help With Regular Sedentary Work?
LAST UPDATED: October 17, 2021
Modern office furniture is becoming more and more similar to home upholstered items. It has features and qualities inherent in furniture that we use at home. These are comfort, convenience, ergonomics. Modern office chairs with the bonus of massage functions offer a striking example of these parameters combination.
Guide for Office Massage Chairs Purchasers
The use of such ergonomic and most comfortable furniture allows you to create a favorable working environment. However, some people think that such furniture can relax and interfere with the work process. Still, the proper massage office chair use, on the opposite, allows you to remain productive and efficient throughout the whole workday.
What is an office massage chair?
Office furniture has not always been ergonomic and comfortable. The first office chairs were austere and as simple as possible in terms of design solutions. But over time, people began to notice that the worker's comfort significantly affects the effectiveness of his work. The first effect of using ergonomic upholstered furniture for the offices tested on themselves employers.
Subsequently, caring managers began to equip their employees' offices with upholstered ergonomic office furniture. Employees could now indulge themselves with a pleasant, relaxing massage both at home using a zero gravity massage chair and in an office environment.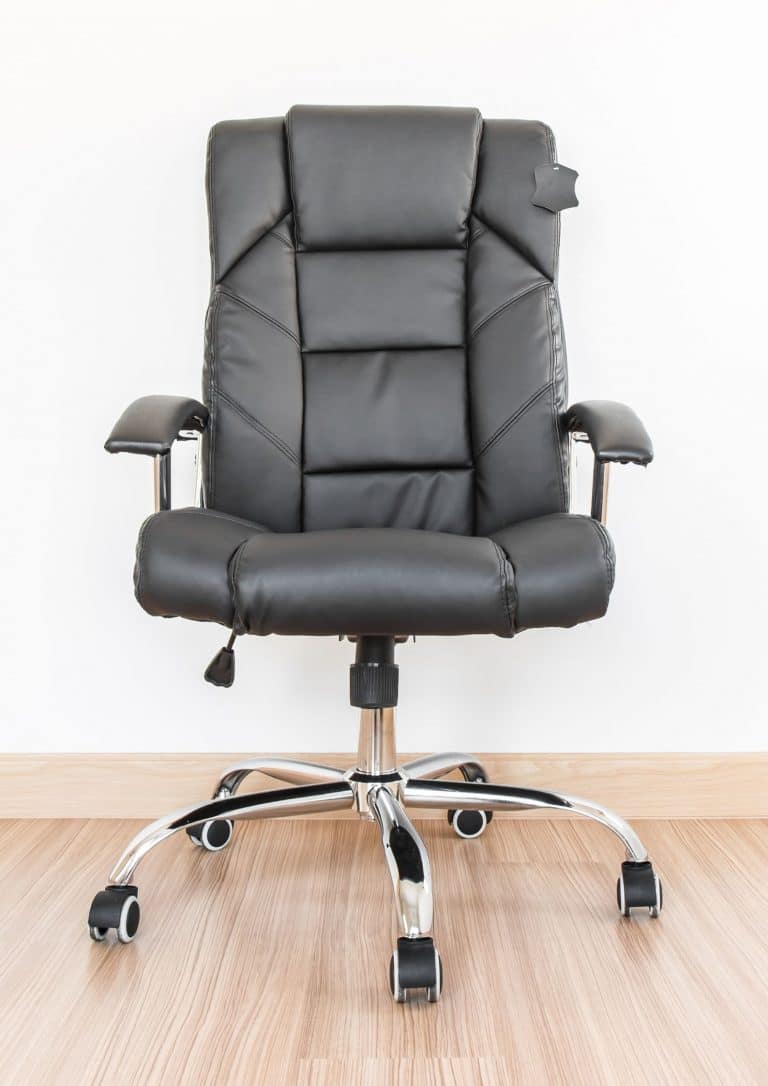 It is worth noting that massage office chairs today are a relatively new trend in the office furniture solutions' industry. This furniture took the responsibility to perform two functions at once – standard furniture and an effective massager. Such a workplace solution makes the work process much more pleasant and effective. People who suffer from various musculoskeletal system diseases (arthrosis, osteochondrosis, myositis, etc.) will especially like this furniture.
What is the difference between standard and office massage chairs?
Furniture for the office, complemented by a nice massage and heating lumbar area bonus, combines ergonomics, stylish appearance (often austere), reliability, and durability. The size is the main difference between these chairs from the usual massage solutions used at home. Even a spacious office will not allow placing massive massage chairs for employees because they take up too much space.

Another difference between a standard massage chair and an office chair is the functionality. Home massage furniture traditionally offers the user a lot of different options and modes. In turn, massage solutions for the office are more modest in this respect. They offer a limited number of massage options, as they are designed for working people who have a minimum of free time. And, of course, such furniture should not distract from work with an abundance of exciting options and features.
How does the office massage chair work?
The construction of any office chair with an augmented massage function looks basically the same. It is a sturdy alloy steel frame with soft upholstery made of genuine or, more often, artificial leather. The massage points are built in the upholstery of the chair and may be started via the remote control or a special button. Massage points are located in the most problematic areas (neck, shoulder blades, lower back). These areas most often fix muscle tension and pain symptoms, especially in the case of regular sedentary work.

Some improved models of office furniture also offer the option of lumbar heating. This is a very nice bonus, allowing maximum relaxation and getting rid of pesky lower back pain. However, chairs with the massage option or just warming the lumbar will cost a little more than the classic office solutions with a single massage option.
Does the massage chair for the office worth it?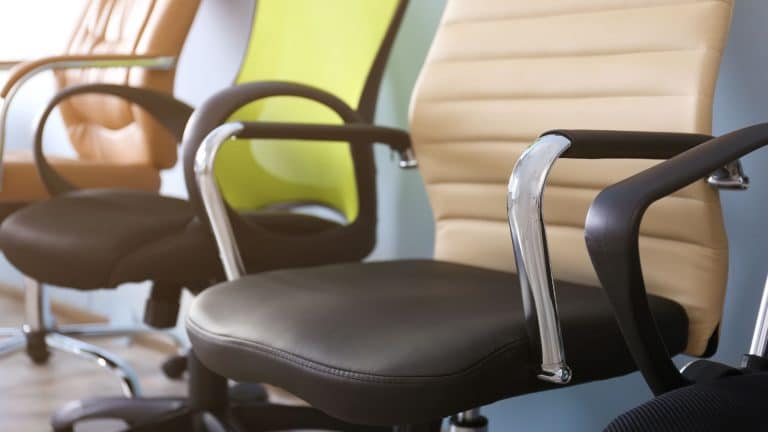 Summarizing all of the above, we can confidently state that office chairs supplemented with a pleasant bonus in the form of a massage and heating the lumbar zone are indispensable office paraphernalia. This is an excellent acquisition, especially if you are used to taking care of your health. This chair will be a piece of awesome working furniture for all those who spend many hours sitting at work. By the way, experts say that the massage furniture for workrooms and offices will be beneficial to absolutely everyone. It does not matter whether you have those or other pathologies of the musculoskeletal system in your anamnesis. Even if you have excellent health and a strong back, you should still consider buying an office massage chair. Sitting work is, in any case, a risk of deteriorating health, primarily if you everyday work at the computer or deal with papers. Now you can safely discard all the doubts that have prevented you from purchasing this furniture type. Acquisition of massage furniture for the office can rightly be called a profitable and wise investment in your health.
thepapasan.com is a participant in the Amazon Services LLC Associates Program, an affiliate advertising program designed to provide a means for sites to earn fees by advertising and linking to Amazon.com.