How Big Are Oversized Papasan Chairs?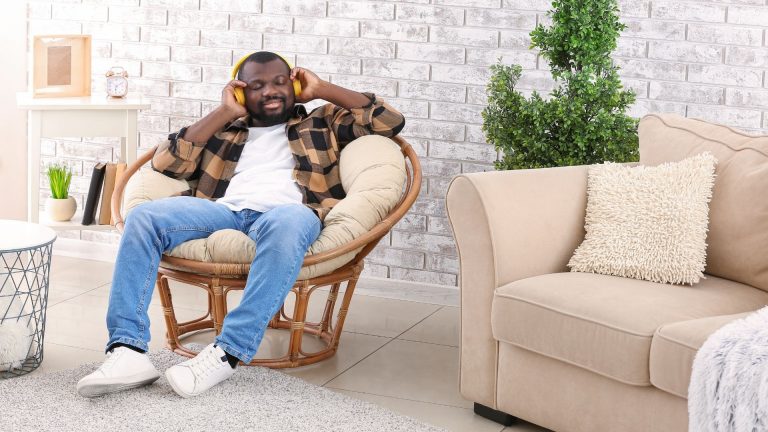 LAST UPDATED: JUNE 9, 2021
What can be more comfortable than a soft and spacious armchair? Сhoosing any type of modern oversized chair, you get maximum benefit. This includes stylish home furniture, impeccable elements quality, and, of course, a fabulously large, spacious seat for ideal relaxation time. The variety of such furniture model lines can truly surprise even the sophisticated connoisseurs of modern upholstered furniture.
Guide for Oversized Chairs Purchasers
Double papasan chairs may also be considered oversized pieces of furniture. Such furniture is purposefully created for two people, and oversized items are produced for one person relaxed rest. Nevertheless, no one forbids you to comfortably sit on such an armchair with a child or your loved one. But the chair's structure should be ready for such serious loads. Consider this nuance.
What is an oversized chair called?
Which chair can rightly be called the oversized one? From the original name, it becomes clear that this is an unambiguously massive, large, and incredibly spacious chair. You can settle down on it with comfort and feel like a real queen or king. An oversized chair is a furniture with a larger frame and more spacious seating. Even though many manufacturers position this chair as a furniture solution intended for one person, it can easily accommodate several persons, especially children.
When planning a relaxing time in such a comfortable chair, you should inquire in advance about its capacity. This is especially important if there are overweight people in your family. Awareness of the permissible weight load will allow you to avoid unforeseen problems, for example, various occasional injuries and early failure of such upholstered furniture.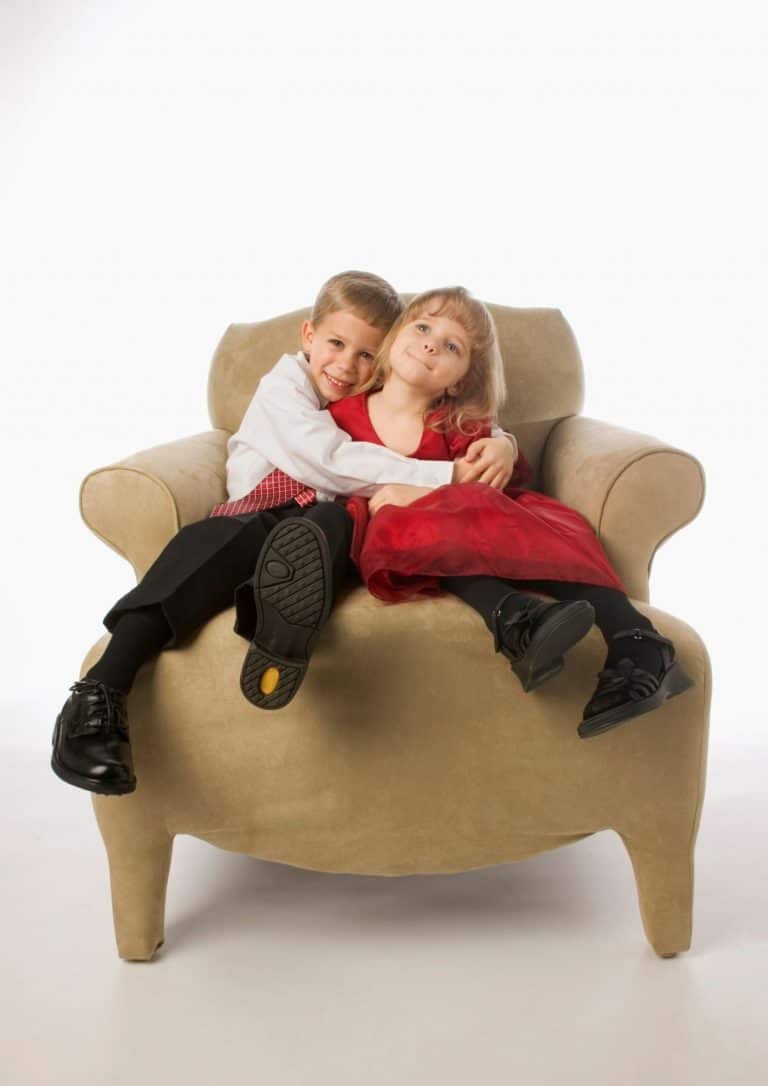 Please, take care of this in advance, even at the stage of choosing a chair. Sometimes such furniture can be called not only oversized but also a chair-and-a-half. This unusual name perfectly characterizes the mentioned furniture type. In any case, both these names suggest furniture with a size significantly different from the standard one.
What are average oversized chair dimensions?
The dimensions of each oversized chair are individual. But in general, the oversized chair is slightly smaller than a double loveseat and larger than a classic chair. Average oversized chair' dimensions may be the following: 45x43x25 inches. However, these numbers may differ for each chair model. Dimensions depend on general chair design and frame type as well. Some oversized chairs may even feature no frame, for example, Big Bean solutions. Such large armchairs represent a voluminous, weighty bag on which you can comfortably sit. And this variety of furniture is fairly included in the category of oversized ones. Other oversized pieces of furniture may have a metal or wooden frame. And this element's presence surely influences its form and general dimensions.
Multifunctional oversized chairs for your home
The variety of large, spacious home chairs is impressive! You will find an abundance of original, stylish, and certainly comfortable chairs for any corner of your home in the modern assortment of such furniture. Oversized chairs may perfectly fit the teenagers' room. The abundance of bright, stylish cushion colors will satisfy the needs of even the most capricious teenager.

Such a furniture solution for the living room, study corner, balcony, or terrace will be no less convenient. Some oversized upholstered chairs species may be used outdoors. These are mostly folding oversized chairs with lightweight metal frames. Usually such armchairs are added with a capacious removable cushion cover. Use these convenient solutions during hiking, camping, fishing, and other no less exciting outdoor activities. The oversized folding chair is incredibly comfortable and practical. When folded, it takes up little space and can be transported in the trunk of a car at any distance.

Oversized chairs are a vast assortment of entirely different products in shape, size, overall design, and color. There are primitive bean bags, classic oversized chairs, round papasan solutions, and foldable spacious camping chairs. All these furniture products offer amazingly spacious and comfortable seating.
Do oversized chairs have a weight limit?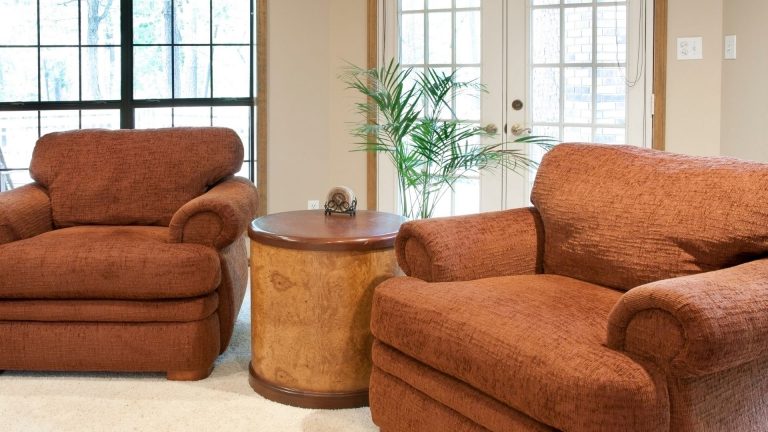 Despite the impressive dimensions of some particularly spacious oversized chairs, any of them have a certain weight limit. The large dimensions of the chair do not mean that it can withstand absolutely any weight. This is very important since many users naively believe that the massive structure of such furniture can withstand any, even the most serious, loads. Therefore, of course, any furniture, including oversized chairs, have their own weight limit. The manufacturer always indicates this parameter in the technical documentation attached to the furniture.
thepapasan.com is a participant in the Amazon Services LLC Associates Program, an affiliate advertising program designed to provide a means for sites to earn fees by advertising and linking to Amazon.com.