How To Choose, Exploit And Take Care Of A Wicker Chair?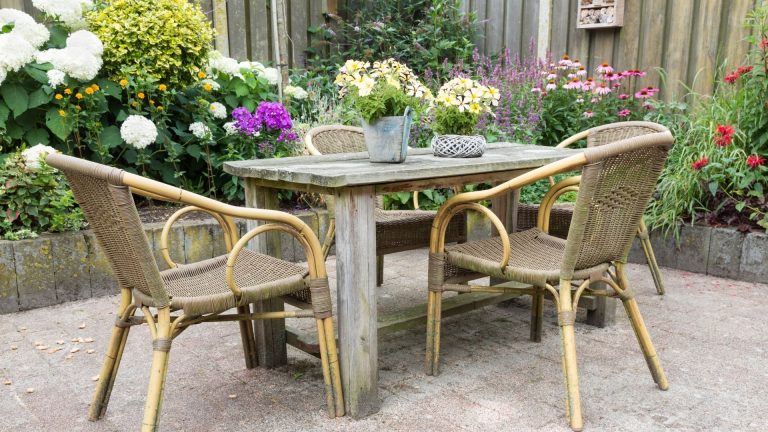 LAST UPDATED: FEBRUARY 11, 2021
Wicker furniture has been highly valued at all times. Today these are the attributes of a stylish, modern, and comfortable home. Thanks to their dense, durable weaving, they can be positioned both inside the house and outside. The chair frame is an important element, the quality, and strength of which will determine the product's operational life, its attractive appearance retention. And if you can always change the cushion, then the papasan chair frame most likely will stay with you for a long time.
Guide for Wicker Chairs Purchasers
What do you need to know about wicker furniture in order to choose it correctly and use it as long as possible? First, when selecting the papasan rocking chair or its other model variety, pay attention to the material from which it is made. In this case, we are talking about weaving or wickerwork. This is an ancient technique involving the use of twigs or dense strands of bamboo, rattan, and even straw. Artisans weave them together tightly, creating a dense and strong enough canvas. Today, this technique is also successfully used to create modern, sophisticated furniture solutions.
What do we mean speaking about a wicker chair in the modern sense? It is essential to understand that wickerwork is a method of the strong, robust canvas creating. What material is usually used in this case? These are basically materials of natural origin – rattan, bamboo, or straw. Nevertheless, the modern world's requirements dictate their own rules, and therefore people have learned to create artificial synthetic fibers that imitate rattan. This is a moisture, sunlight, and dust resistant resin wicker. It is more unpretentious to care for than natural materials and is not afraid of moisture. The finished woven canvas (natural or artificial) is stretched and firmly fixed on the frame (made of metal or wood). This is the process of any wicker chair or sofa producing. If the manufacturer strictly follows the stated production rules, such chairs can serve several generations and please with a beautiful appearance.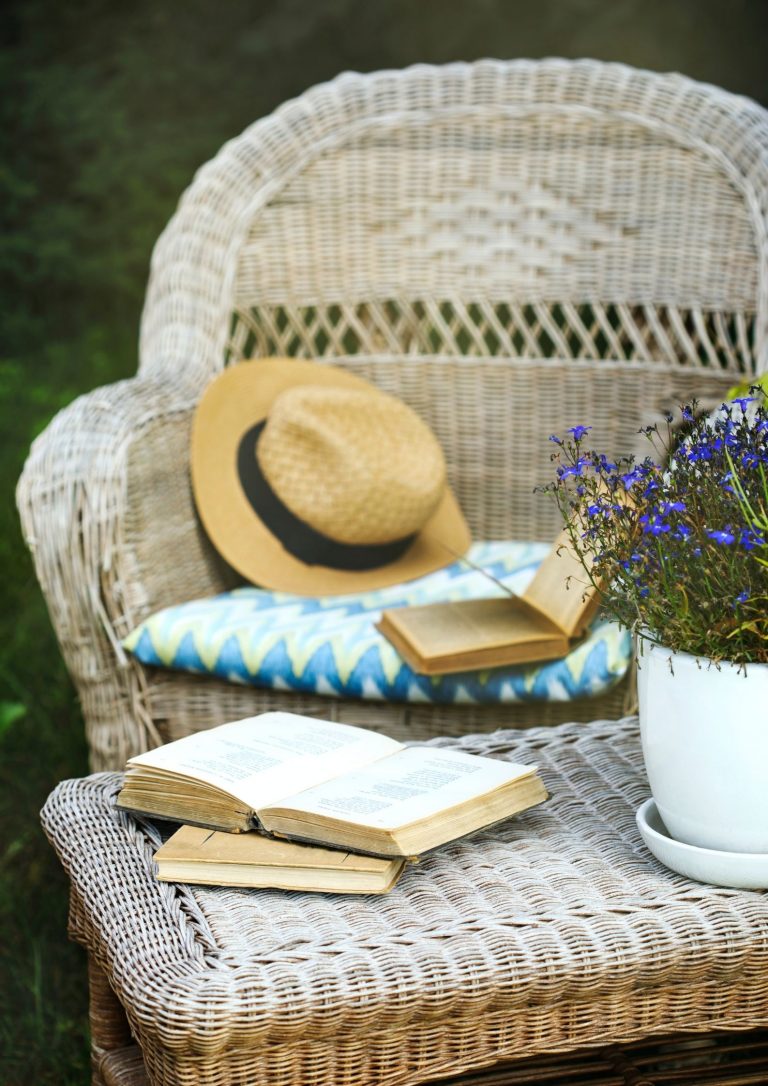 How to clean a wicker chair?
The care procedure for wicker furniture depends primarily on the material from which it is made. It is worth remembering that rattan and bamboo are not waterproof materials, so do not wet rattan wicker chairs often and abundantly. This can lead to moisture absorption and early product's failure. We recommend cleaning such wicker furniture using a slightly damp, clean cloth. Wipe the chair gently and leave it outdoors or in a well-ventilated room for a couple of hours.

The Resin wicker is easier to clean – you can even wash such chairs with a hose water jet. Synthetic fibers do not absorb moisture and therefore are not afraid of more aggressive cleaning. Nevertheless, it is better to dry the products in the fresh air thoroughly after such a shower. Avoid direct sunlight (remember that plastic is susceptible to high temperatures).
If the wicker chair appears to be too dirty and ordinary clean water will not save the situation, use a 2:1 mixture of water and liquid soap. A mild, gentle soap solution can be used for both rattan and resin wicker furniture. Use a soft-bristled brush to remove stubborn dirt. Remove residual soap solution with a clean, damp cloth.
Is there a difference between rattan and wicker?
The difference between these two terms may not be evident to everybody. Note that rattan is the material, and wicker means the special technique (weaving). Rattan chairs are produced mainly from rattan rods. In its turn, wicker furniture may be manufactured from the mass of material types. These are bamboo, straw bars, resin fibers. Now you know what is the difference between wicker and rattan. This is a simple but rather important nuance that should not be forgotten.
Where to buy a wicker chair?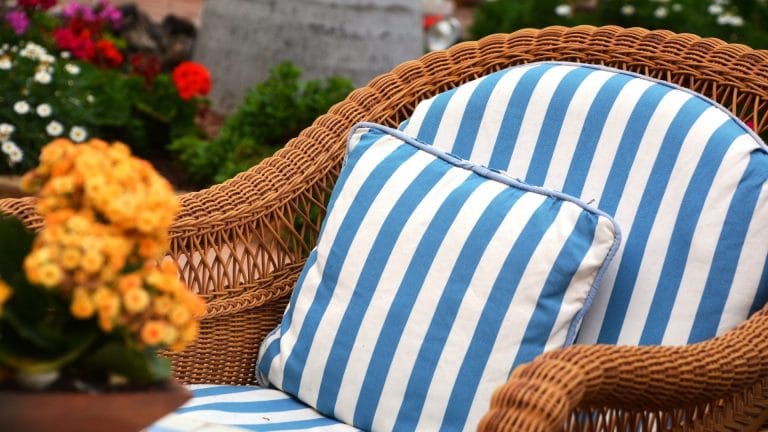 Wicker chairs may be bought in any furniture store in your city, like any other furniture for the home and terrace. You may also prefer a convenient online shopping format. Large retail chains sell their furniture in personal online stores and post their offers on the leading Internet trading platforms. Their names are probably familiar to each of you. By giving preference to online shopping, you can take advantage of all its bright benefits – compare prices from different sellers, read comments from other buyers, save time browsing and looking through the product catalogs.

The option of the goods returning can be considered a striking advantage of online shopping. Apply it if you are not satisfied with the chairs' quality or, in case of inappropriate appearance, functionality. The overwhelming majority of sellers offer buyers such an opportunity, and you should definitely consider this when buying a wicker chair or any other furniture solution as well.
thepapasan.com is a participant in the Amazon Services LLC Associates Program, an affiliate advertising program designed to provide a means for sites to earn fees by advertising and linking to Amazon.com.