How to Make a Removable Papasan Cushion Cover?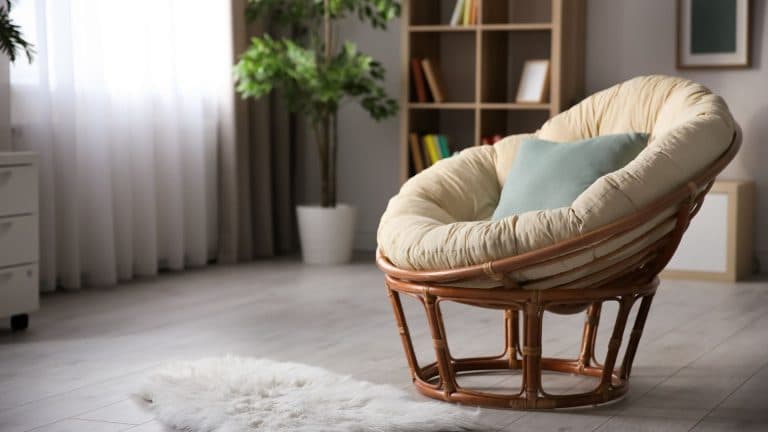 LAST UPDATED: JUNE 11, 2021
Modern papasan furniture attracts with ergonomics, stylish design, unpredictable cushion's softness. In order to retain the furniture's functionality for a long time and at the same time save its gorgeous overlook, you should use it correctly and protect its surfaces from contaminations. Specialists recommend purchasing ready-made removable papasan cushion covers, ordering them in the atelier, or sewing it yourself.
Guide for Papasan Cushion Cover Purchasers
This article will acquaint you with few simple recommendations for sewing a replacement cover for a papasan chair. Outdoor papasan chairs especially need such an accessory. These items are exposed to sunlight, dust, fluctuations in air humidity more often than ordinary furniture.
Papasan cushion cover's purpose
Any seat cover for a chair has two functions. Its mission, firstly, discloses in a protective role. Secondly, such an accessory serves as an additional measure for an original, updated interior creation. Thus, periodically changing the cover on the papasan chair cushion, you bring new, fresh notes to the familiar interior. As a result, you can play with different interior styles, transform the room.

But, of course, do not forget that the cover is an additional coating that reliably protects the native material of the chair from pollution, sun burnout, and attrition. Such an accessory allows you to make the chair's operation more pleasant and significantly extends its service life. Of course, the degree of protection of the main papasan cushion depends on the cover material type (its density, waterproofness feature, etc.).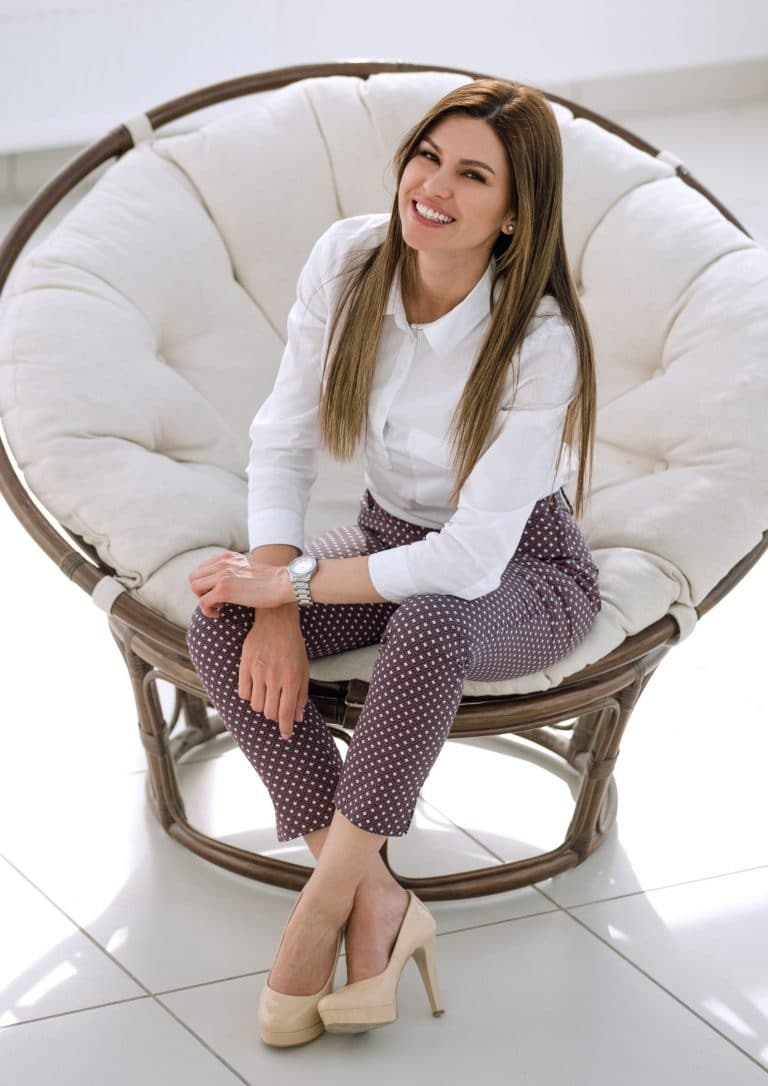 Simple instructions for papasan cushion cover sewing
If you already own papasan chair (or any other upholstered furniture), you can always sew a protective cover for it. This applies to talented people who love to create beautiful and useful things with their own hands. What needs to be done to sew a furniture cover yourself?

First of all, it is worth taking measurements from your chair (from its cushion). Ideal if the cushion is removable. In this case, it will be very easy to put on and take off the cover. Then, you can sew a cover on a comfortable zipper. If your papasan chair cushion is not removable, opt for a more compact cover with an elastic band (it is pulled over the cushion and protects its upper surface). Next, decide on the type of cover that suits you and measure the cushion. Based on the numbers obtained, you can purchase the right amount of fabric in a suitable color. Do not forget to buy a zipper of the right length and suitable color. An alternative solution would be a cover added with an elastic band.
The process of the cover sewing can be carried out manually or via a sewing machine. It is recommended to sew several covers of different colors (prints) at once – this way, you can transform your room by putting on a new cover every time. Speaking about the fabric choice, we recommend giving preference to dense materials. They can please you with sufficient wear resistance and durability. Try to prefer waterproof cover fabric. These covers will be an excellent accessory for outdoor papasan furniture.
Purchase ready-made cushion cover
Buying them will be a great alternative to sewing covers. Not every user knows and wants to sew, so you can always find both papasan furniture and replaceable covers for their cushions on sale today. Various manufacturers offer such accessories. It is not necessary to purchase a cover made strictly by the brand of your particular papasan chair. The main thing is that the size of the cover and its format were suitable for your furniture.
Best materials for a protective cushion cover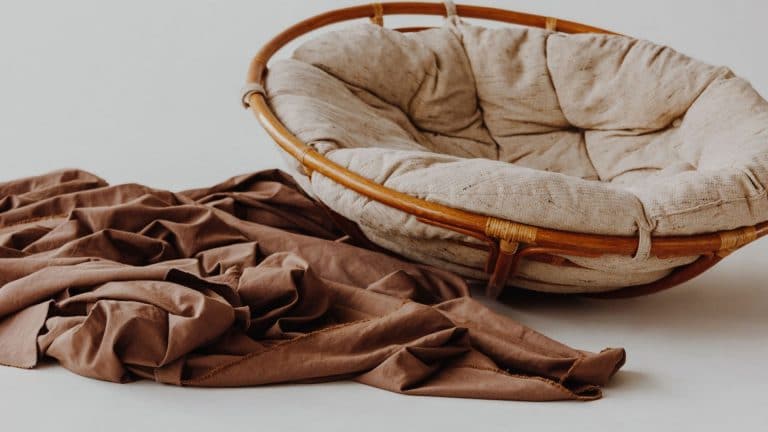 You can easily get confused in the variety of materials that can be purchased today for upholstered furniture covers sewing. First of all, it is worth deciding exactly where a particular papasan chair will be used. If these are indoor spaces, you can choose almost any fabric, including velvet, microfiber, chenille, artificial fur, jacquard, velour. Speaking about outdoor furniture, it is better to prefer waterproof materials such as eco-leather or raincoat fabric. The latter two types of materials are capable of providing ideal protection for the papasan chair cushion. Of course, they will not save the product from heavy rain but provide decent protection against fluctuations in air humidity and the first drops of rain (when you did not have time to remove the furniture under the shed or into the house immediately). So, when choosing the material of the finished cover or the fabric for sewing it, be guided by its color (pattern, pattern, texture) and the material density. The cover's resistance to abrasion, durability, service life, and the protection level provided to the chair will depend strictly on the chosen fabric density and quality.
thepapasan.com is a participant in the Amazon Services LLC Associates Program, an affiliate advertising program designed to provide a means for sites to earn fees by advertising and linking to Amazon.com.