How To Select A Papasan Chair with Cushion For Exterior Design?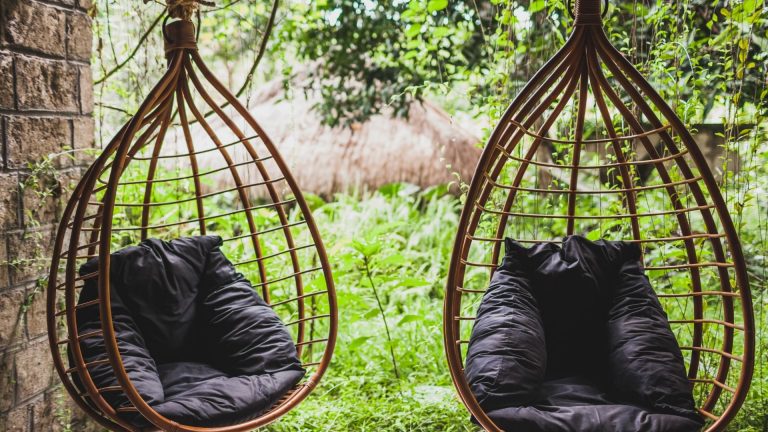 LAST UPDATED: MAY 18, 2021
Outdoor furniture is a separate category of goods with the growing consumers' demand. Any outdoor papasan chair can serve as an indispensable attribute of comfortable, calm relaxation at the terrace, nature, and country house. Outdoor furniture must be made of solid, on-toxic materials that can withstand fluctuations in humidity and air temperature.
Guide for Outdoor Papasan Chairs Purchasers
Owning this or that egg chair outdoor recreation will become your favorite hobby. You will definitely want to spend hours of measured rest in such a cozy nest. Do not forget to supplement it with a soft pillow, and expect enthusiastic responses from households and guests of the house.
Can you put a papasan chair outdoor?
When buying this or that furniture, buyers often wonder about the admissibility of its outdoors usage. It is worth noting that the possibility of using furniture outside the house depends primarily on the materials from which it is made. Another critical parameter is the weight of the furniture, the convenience of moving it from one room to another. Good outdoor furniture should be made from high-quality materials resistant to sunlight, moisture and be light enough. Be sure, moving a massive heavy chair out into the street is not always convenient and appropriate.
In addition to the lightness of the structure, the outdoor papasan chair must be stable and safe enough for use. All buyers should pay attention to this nuance, especially if their families have small children and elderly members.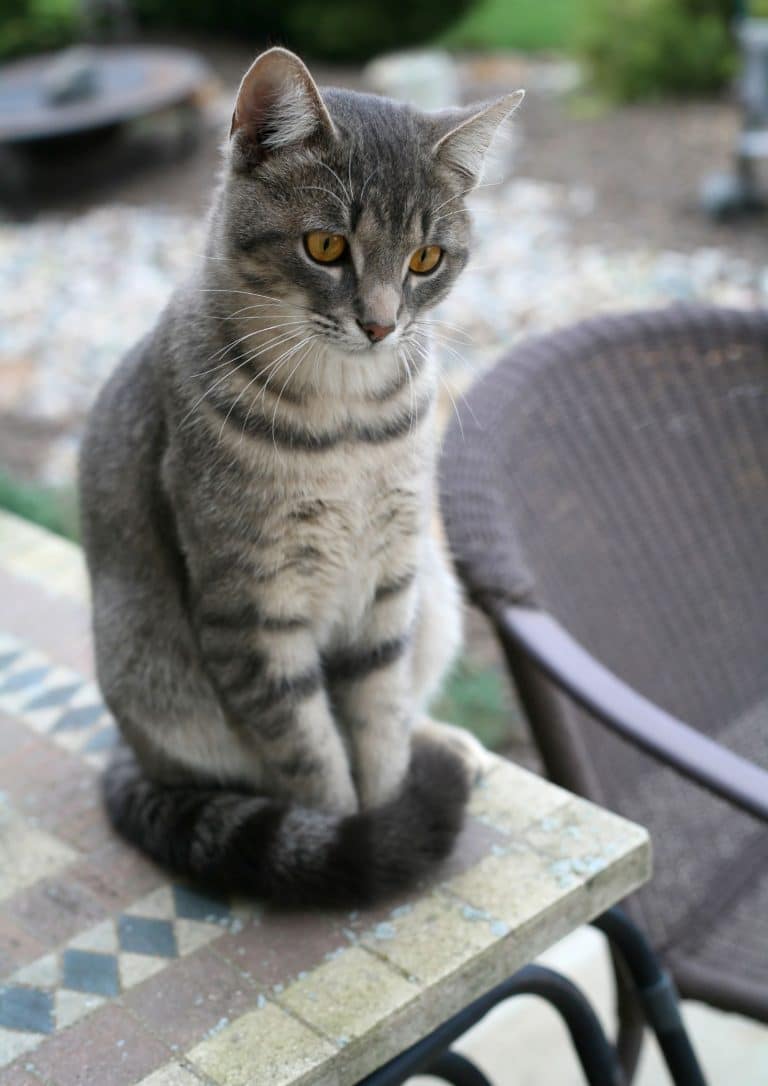 Putting a papasan chair on the street (near the house, on the lawn, near the pool, in the garden) is permissible if the manufacturer allows and recommends it. But do not forget about the elementary operation rules – while using it, avoid excessive exposure to sunlight or rain. In any case, you should try to protect the products from excessive exposure to sunlight and water, especially if you want the furniture to serve you as long as possible.

Synthetic fibers (or the so-called resin wicker) are the most resistant to weather changes. In this regard, you can safely purchase outdoor metal chairs covered with such a durable coating. A bright polyester cushion cover may ideally complement the papasan chair. It is unpretentious in use and will save its long-lasting aesthetic appearance.
Outdoor rattan papasan chairs with cushions
Cushions are lovely accessories that can work wonders. They can easily transform any interior. In the same way, they can make your outdoor papasan chair more stylish, comfortable, and original. Even if the chair frame is already equipped with a comfortable cushion, you can supplement it with several smaller cushions.

Rest assured, these details will add coziness and make rest in such an armchair 100 times more pleasant. Not every chair is equipped with an additional set of pillows, but you can always order them on your own in regular or online home textile stores. Find the perfect colors, textures, and patterns to match the pillows with the papasan chair.
Outdoor papasan chair with ottoman
A footrest can make your outdoor papasan chair even more enjoyable and convenient. Usually, outdoor furniture owners purchase it additionally, but some armchair models possess such ottomans as standard. Relax and put your feet on the stand while sitting in the chair. This will relieve puffiness, fatigue, pain in muscles. The position of a resting person with legs slightly raised above the ground allows for relaxing as much as possible, relieving tension after a hard day at work, and getting incomparable pleasure. Try to complement your outdoor papasan chairs with similar stands and make sure they are indispensable. The stand's frame is usually made of metal, rattan, or plastic, and is complemented by a soft, pleasant-to-the-touch pillow on the top. As a result, your legs will feel only comfort and harmony!
Outdoor papasan chair for two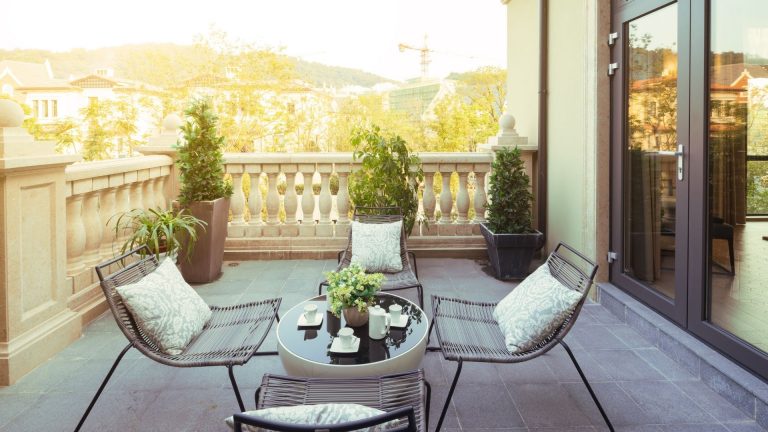 A double outdoor papasan chair may be the best solution for outdoor activities or rest in the backyard of your home. Sometimes you can find such furniture on sale under other names – double papasan, loveseat, mamasan chair. All these names imply an oversized, spacious soft papasan chair, designed for several people at once. It has an immense, soft cushion, inviting to sit down and relax.

Double outdoor chairs for garden and terrace are amazingly comfortable and stylish ideas for memorable outdoor events organizing. Any party will be an unforgettable event if you involve such furniture. Your guests will be amazed at the convenience and comfort of such convenient and cozy devices. Likewise, you can spend pleasant hours of relaxation in the company of your loved one.

Any outdoor furniture solution is a real discovery for owners of houses and apartments with spacious terraces and balconies. You can easily organize a stylish and comfortable outdoor recreation area with their help.
thepapasan.com is a participant in the Amazon Services LLC Associates Program, an affiliate advertising program designed to provide a means for sites to earn fees by advertising and linking to Amazon.com.