Papasan Chair Frame - Resin Wicker vs Natural Rattan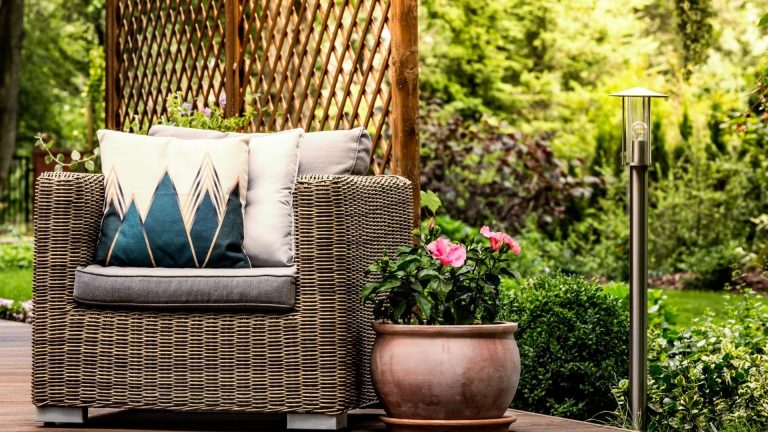 LAST UPDATED: JUNE 30, 2021
Modern papasan chairs impress with the originality of design ideas, bright cushions, and impeccable comfort. In the process of such furniture selecting, it is important to evaluate both its appearance, and also papasan chair frame type. In addition, the type of material used as a base for the frame will determine the number of operational parameters of such furniture. This includes the service life duration, the rules of care, the permissibility of inside and outside use.
Guide for Rattan and Resin Wicker Papasan Chairs Purchasers
This article is especially recommended reading for those who plan to purchase ideal outdoor papasan chairs. So, let's get started, and figure out which is better, resin wicker frame or natural rattan solution?
Rattan frame advantages – be closer to nature
Furniture with a natural rattan frame has been appreciated at all times. To this day, it is popular with buyers, and for a good reason. Beautiful, luxurious appearance, the feeling of maximum closeness to nature, warmth, and environmental friendliness of the material.
Among the obvious advantages of rattan furniture are the following: luxurious appearance, environmental friendliness, durability (with correct use, mainly inside the house).
This furniture is pleasant to the touch, without sharp corners, which guarantees maximum safety. The impeccable original style of rattan papasan furniture is the main advantage that is difficult to argue with. Such stylish furniture is really hard to resist.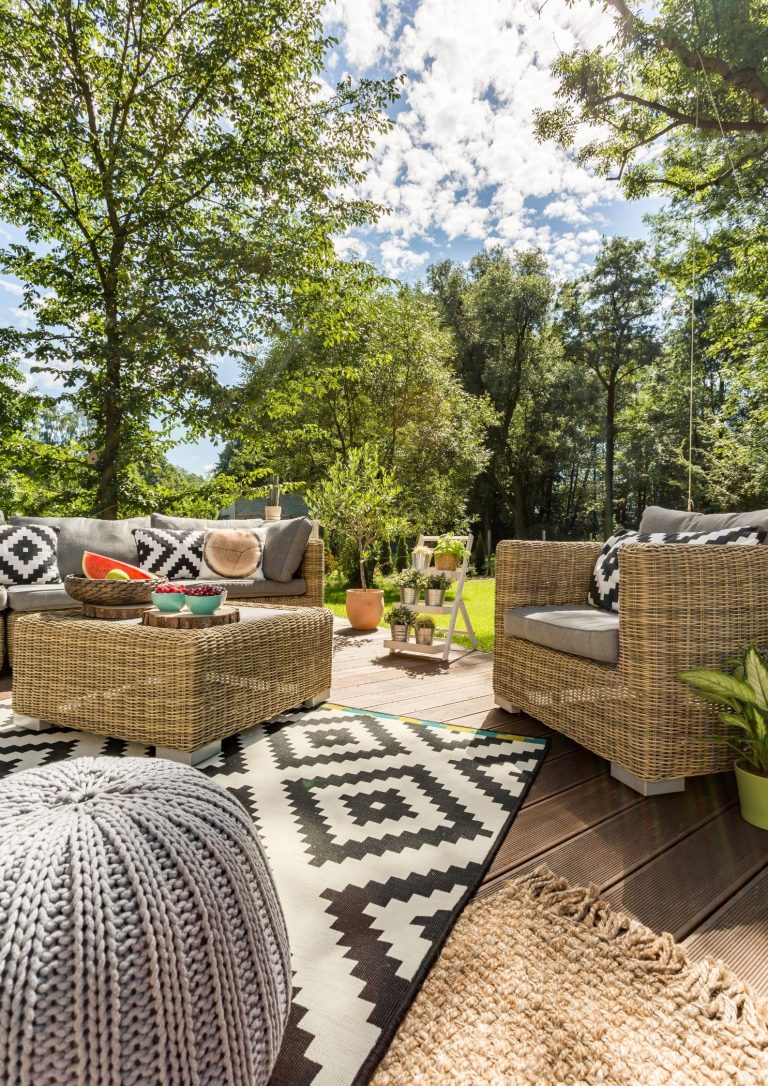 Another benefit of such furniture is its lightness. You can easily move rattan chairs and lounges from one place to another without even resorting to outside help. Do not forget that rattan papasan chairs are universal. They will easily and quite harmoniously fit into almost any type of interior.
The very first papasan chairs were endowed with a rattan frame. This was popular and demanded material. Nevertheless, rattan also has several weaknesses that every potential owner of such furniture should be aware of. Firstly, rattan, being a natural material, does not tolerate high humidity or summer heat. This furniture is mainly intended for use inside the house. Maximum, you can use it on a covered shaded terrace or balcony (strictly in warm weather). Another disadvantage is a relatively high price tag, especially when it comes to handwork. Rattan frames love a reverent attitude – scratches appear on them very quickly. Also, such material does not tolerate high temperatures (in this regard, tables on a rattan frame are often reinforced with a glass tabletop, and chairs – with soft pillows). When using rattan furniture, it is important to avoid direct sunlight. Heat can literally dry out the fibers of rattan, which does not have the best effect on its appearance. Choose such furniture only if you have the desire, opportunity and time to provide it with proper care.
Papasan chairs with resin wicker frame advantages
The resin wicker frame for papasan chair is on the second side of the scale in our comparative article. Usually, it is not just wicker but a strong metal frame covered with resin wicker material. So, what are the benefits of this type of framework? To begin with, it's worth noting that resin wicker is a synthetic created material. Similar to the rattan, it has some advantages and disadvantages. First, let's talk about the positive traits.

The resin wicker frame is durable enough. It promises long service life and susceptibility to many external factors (including changes in air humidity, temperatures, dust, and other contaminants). It is also resistant to mold (makes it perfect furniture for people prone to various kinds of allergies). This cover of the papasan chair frame is resistant to sunlight and moisture (can be washed directly from the hose). All these qualities make resin wicker perfect material for outdoors papasan furniture. In addition, do not forget about the stylish appearance, excellent imitation of natural rattan weaving, minimal maintenance. This furniture is unpretentious and will not deteriorate, even if it falls under a rainstorm or stands for half a day under the scorching rays of the sun. And one more plus is a lower price tag compared to rattan frames.
Resin wicker disadvantages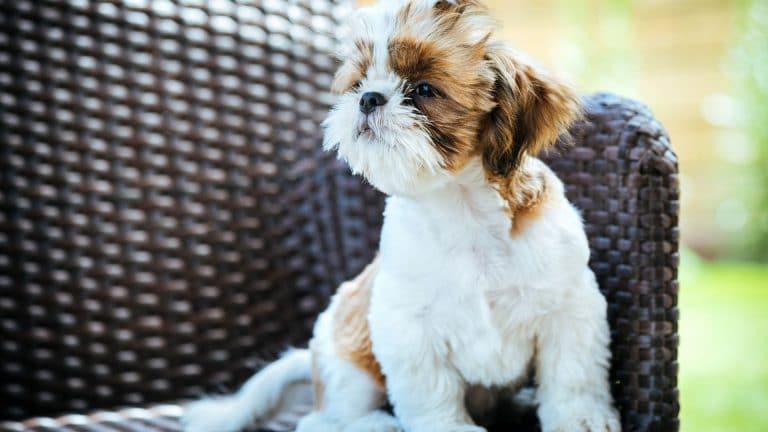 Now let's talk about the disadvantages. Since the basis of such a frame is metal, resin wicker solutions are much heavier than rattan ones. The rubber coating heats up quickly, so stock up on cushions of the right size to avoid sticking to the resin frame. And one more weak side – resin wicker can crack over time and acquire an impartial appearance. Finally, it is quite difficult to rewind such furniture, so if the coating starts to feel cramped, you will have to purchase new furniture.

So, if you are searching for stylish and convenient home furniture, prefer natural rattan. It will delight you with a smooth shape, warm surfaces, attractive look. On the contrary, a weather-resistant resin wicker frame is perfect for outdoor exploitation. So, select the suitable option and enjoy its convenience.
thepapasan.com is a participant in the Amazon Services LLC Associates Program, an affiliate advertising program designed to provide a means for sites to earn fees by advertising and linking to Amazon.com.