Perfect Cleaning Tips for Saucer Chair Cover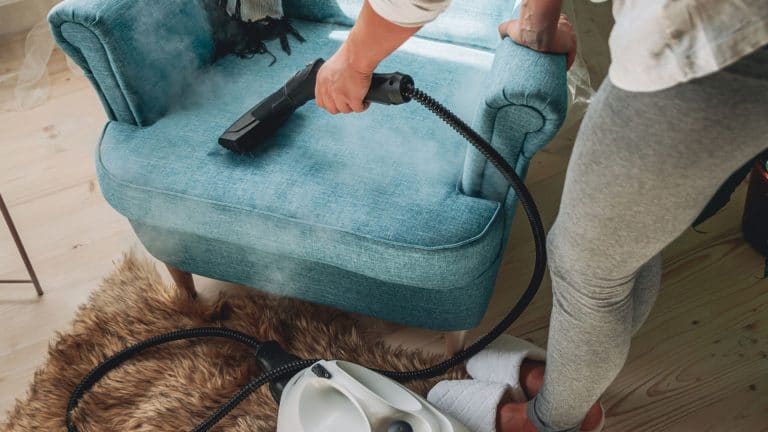 LAST UPDATED: JULY 02, 2021
Everyday use of any upholstered furniture inevitably leads to its contamination. This mainly applies to those chairs, armchairs, and sofas that all households love and, accordingly, often spend their free time in them. To make every saucer chair in your house sparkle with cleanliness and delight the eye, you should learn how to care for the upholstery of such furniture properly.
Guide for Saucer Chairs' Owners
It is well known that folding papasan chairs can often be used outdoors (in the garden, in the backyard of your house, in a campsite, on the river bank while fishing). Such furniture needs more attention and careful maintenance. But what is the correct way to wash a dirty cushion cover, especially if it is non-removable? Read this article, and find out some valuable tips.
Cleaning removable saucer chair cover
The task of washing the removable cushion cover can be considered relatively easy to accomplish. It will not be challenging to unfasten the cover from the chair cushion and clean it. Choose hand or machine wash depending on color, type of fabric, degree of dirt, and other factors. Once dry, you can put it back on the saucer chair and continue using your fresh, clean, and tidy upholstered furniture.

In the case of the fight against light dirt or individual small spots, you can even cope without cover removing. Purchase special wet wipes for cleaning the upholstery in advance and wipe the stained area. Leave the chair in this state for half an hour, then take a new clean napkin and wipe the stained area. After making sure that there is no more dirt and the previously soiled area is already clean, wipe the upholstery surface with a dry cotton cloth. It will absorb excess moisture and help dry the product faster.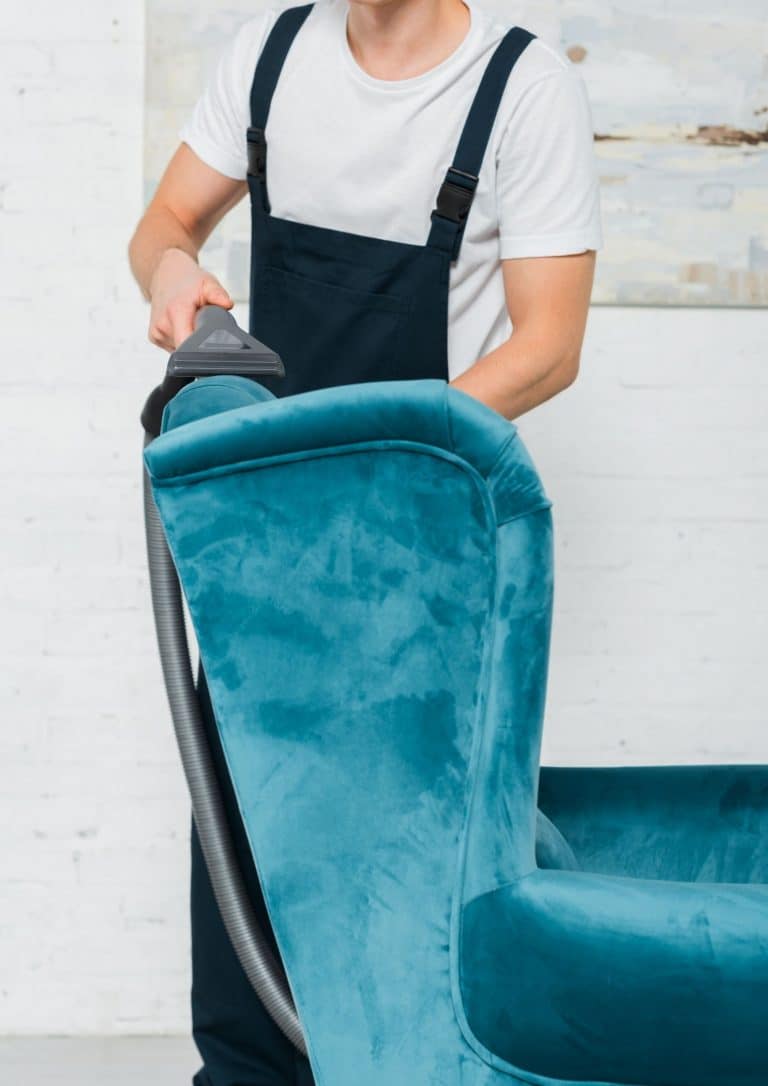 Cleaning non-removable saucer chair cover
Cleaning the non-removable saucer chair is a little more complicated but still solvable. To deal with stains on the upholstery of furniture with a non-removable type of cover, you will need to prepare a bowl with warm water, some liquid detergent, a soft sponge, and a few clean, dry rags. If you live in a private home, take the saucer chairs outside before cleaning. It is best to clean the upholstery outdoors rather than inside the house.

First of all, of course, it is worth assessing the degree of contamination of the furniture. It's one thing if the entire chair is clean but has one or two small spots. And the problem will be solved in a completely different way if the chair is heavily soiled and the stains are ingrained. You already know how to deal with local spots (we talked about this a few paragraphs above). Now let's discuss a more serious case where the non-removable cover of the saucer chair has been badly damaged by any kind of dirt (food, dust, grass, etc.).

If you have the opportunity to clean furniture outdoors, that's great. First, wipe the dirt locally, leave the furniture for 30-60 minutes in a shady place, and then rinse with water (you can even use a garden hose that creates an intense pressure). It is vital to use non-aggressive detergents, preferably in liquid form. It is optimal to choose compositions with low foam formation since non-removable furniture is quite difficult to wash. It will be even more challenging to do this with an abundance of foam. It is better to dry such furniture in the fresh air (on the lawn near the house, balcony, or terrace), avoiding direct sunlight.
Main tips for any chair cover effective washing
Experienced housewives can recommend using a steam cleaner for washing your saucer chair cover. This method is incredibly convenient and practical if the cover on your furniture is not removable. If the household has a steam cleaner, it will be able to solve the problem of cleaning upholstered furniture in the shortest possible time. This is because the hot steam penetrates the deep layers of the fabric, expels dirt particles, and helps to remove them quickly and efficiently. In addition, the treatment of material with hot steam allows you to destroy pathogenic bacteria and viruses present on any surface.

How to remove greasy marks on upholstered furniture? You will be surprised, but it is enough to use dishwashing detergent instead of regular washing powder. Any liquid dish detergent perfectly dissolves fat molecules, which means it is ideal for dealing with grease stains on your favorite saucer chair. This method is perfect primarily for non-removable covers. If the grease is fresh, sprinkle some salt on it. The salt should completely cover the stain. Its crystals will instantly absorb grease, and you probably won't even have to wash the previously stained upholstery afterward.
Using a vacuum cleaner for cleaning the saucer chair cover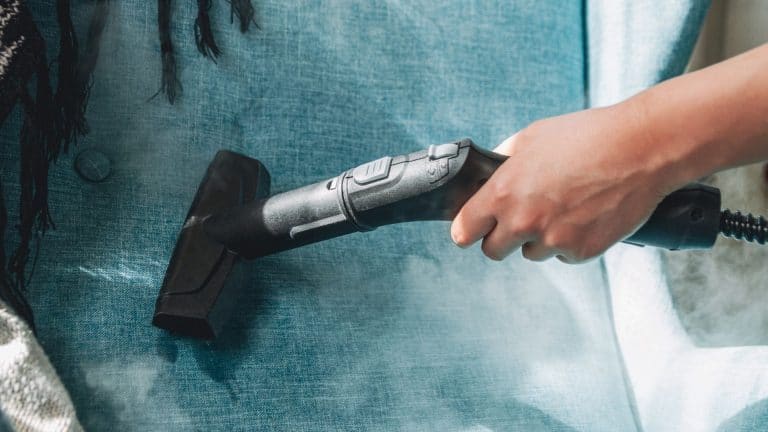 Your home vacuum cleaner can also help you clean the upholstery of any saucer chair. Ideal if it has a wet cleaning option. But even a standard vacuum cleaner will be able to remove most of the dust and dirt from the chair fibers. If you have a powerful vacuum cleaner, start washing any papasan or saucer-type chair by cleaning the upholstered furniture surface with it. This procedure will make the subsequent cleaning more efficient. If the wet cleaning option is available in your vacuum cleaner, you can quickly and efficiently clean any papasan chair type. The main thing is to use the minimum amount of liquid powder allowed to avoid getting heavy foam.
thepapasan.com is a participant in the Amazon Services LLC Associates Program, an affiliate advertising program designed to provide a means for sites to earn fees by advertising and linking to Amazon.com.