What Are The Basic Moon Chairs' Advantages?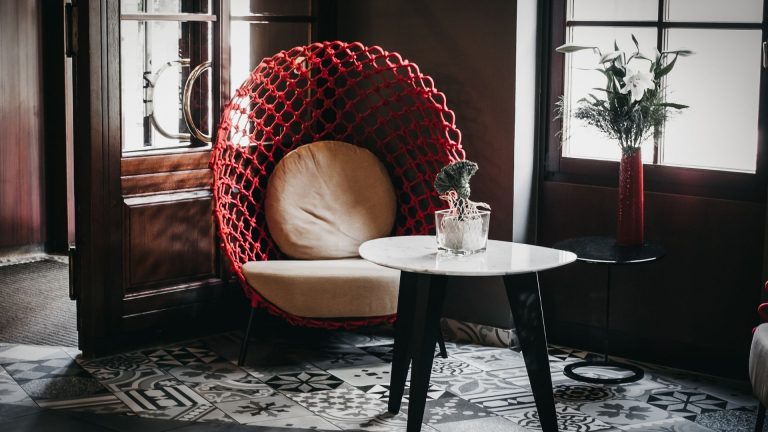 LAST UPDATED: APRIL 27, 2021
What are the moon-type chairs, and their main similarities with classic papasan furniture? The first similarity is their rounded shape (both frames and cushions). The second common feature of these furniture types is extraordinary convenience and comfort. Moon chairs are presented in an unusually diverse assortment, so any buyer will be able to find a solution that satisfies all his requirements.
Guide for Moon Papasan Chairs Purchasers
You may find cute, bright, and definitely safe to use children's saucer chair models among the usual pieces of furniture. They are adored by children of all ages, from toddlers to teenagers. Further in this article, we will inform you about the essential chairs' advantages, their carrying capacity, basic and meaningful nuances of children's and adult models choosing.
What are the main moon chairs' benefits?
Considering this type of modern upholstered furniture, it is worth immediately voicing a list of its advantages. These are the qualities that buyers value most in this product. So, their compact size is in the first place. They are slightly smaller than the classic papasan chairs, though this is their advantage. The moon chair construction (usually a metal frame) is lightweight and reliable at the same time.

The second obvious advantage is their foldable design. Small and lightweight, these chairs collapse easily and become even more compact and easy to store. Some models are equipped with a special fixation system (ensures stable chair positioning during use). This option is especially appreciated when it comes to a children's moon chair. After all, when we talk about children's furniture, its beauty and absolute safety are both important.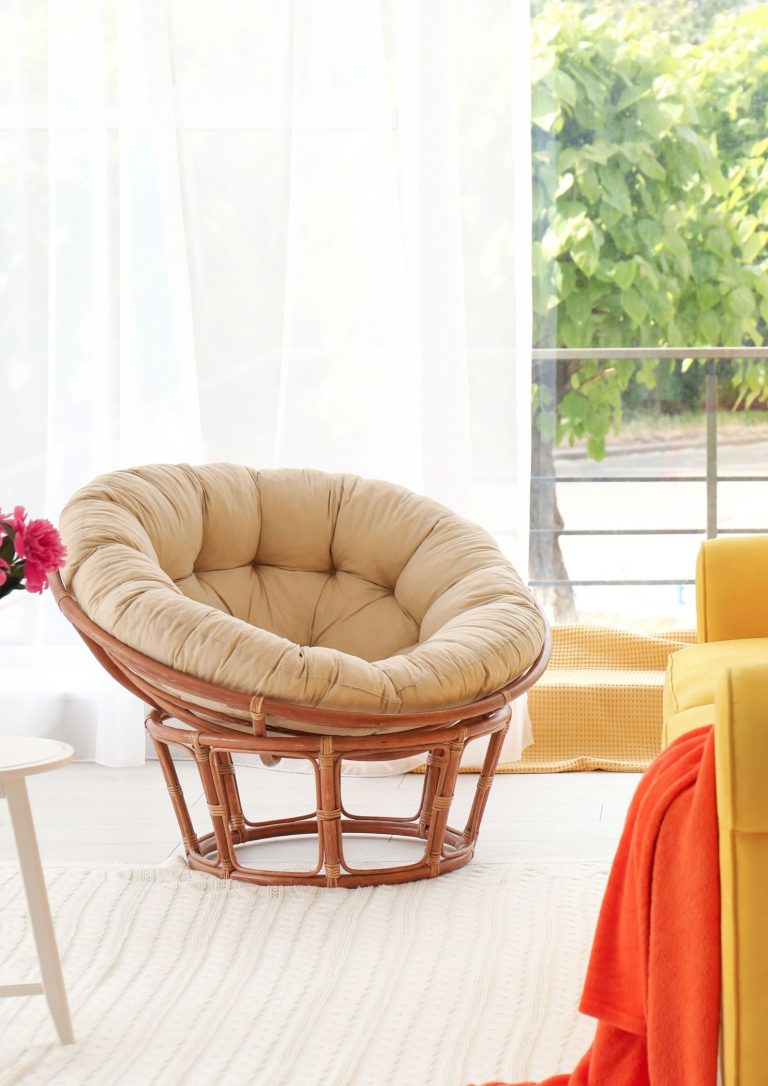 Well, the third significant advantage of such furniture is its convenience. We have already said more than once that all types of papasan chairs are unusually comfortable. Nevertheless, we repeat that a moderately soft, dense cushion and an ergonomic frame are responsible for the convenience and comfort of these chairs. Both the back and neck of a seated person receive maximum support. The body rests, and you are filled with new vitality!

The fourth advantage is their versatility. The majority of modern moon chairs may be used both indoors and outdoors. And this fact will delight any potential acquirer!
What's an average moon chairs' weight capacity?
When choosing the moon chairs, many buyers naively pay attention strictly to their appearance, the frame color, the pillow pattern, or print. But this is not the most important thing in this furniture. First of all, inquire about the weight of the chosen furniture product. Traditionally, moon lounge chairs constructed for adults may withstand persons weighing up to 200 lbs. Kids chairs' markings are usually up to 100 lbs. Do not underestimate this indicator, since if the recommended weight loads are not observed, the structure instantly loses its declared safety and may also quickly fail (earlier than the period stated by the manufacturer).
Adult moon chairs' exploitation
The moon-type chairs for adults feature to be robust, convenient, reliable, and stylish at the same time. Choosing solutions with bright or calm shades, patterns, prints, and other decors, you can deftly control the interior mood of a particular room in the house. Almost all the moon chairs feature a folding base so one may carry them on a picnic, countryside rest, fishing, hiking, etc. If you see the weather turning nasty, just fold the chair and hide it in the house or under the shelter to protect the pillow from getting wet. Some chairs are equipped with a removable cushion, so they are safe from dust and moisture. You can always remove the cushion, wash it or replace it with a new one in case of complete failure.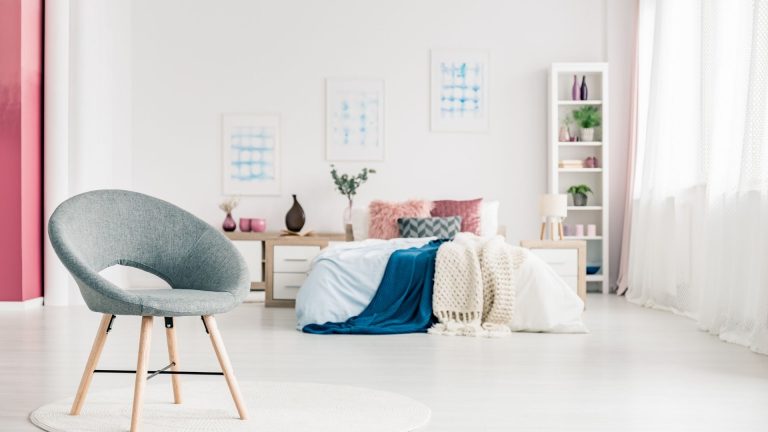 The abundance of children's moon chairs is truly off the scale. Among this upholstered furniture assortment, you will find both monochromatic cute chairs and products with images of characters from favorite children's cartoons and films. Colorful cushions, reliable, safe metal frames, and ergonomic chair design – all these nuances persuade most parents to buy such cute and comfortable moon solutions for toddlers, children, and teenagers (school boys and girls). Give preference to products with the frame equipped with a safety locking mechanism. It will prevent the chair from accidentally falling out from under the baby. It is also recommended to purchase the moon chairs with a removable cushion.
This is so convenient because you can regularly wash the cushion, keeping its bright and fresh appearance. Each modern kids chair is a cozy place where your little one can sit while watching a favorite cartoon or flipping through the fairy tale's pages. Create amazingly stylish interiors by easily matching a chair with a cushion in the most modern and harmonious color scheme.
thepapasan.com is a participant in the Amazon Services LLC Associates Program, an affiliate advertising program designed to provide a means for sites to earn fees by advertising and linking to Amazon.com.