What are the Mamasan Chair Characteristic Traits?
LAST UPDATED: MAY 18, 2021
What are the most important criteria when choosing comfortable and high-quality upholstered furniture? These are the following: attractive harmonious appearance, high-quality materials (not only beautiful but also safe), convenience, and design safety. Perhaps, any modern mamasan chair boasts all of these options.
Guide for Mamasan Chairs Purchasers
It is important to note that the main property of such furniture is its spacious sitting. Likewise the mentioned earlier floor couch, this type of upholstered furniture attracts with convenience, cozy design, the ability to place two people at once.
The chair may be reffered to as a mamasan type if it features a capacious round or even oval seat, luxuriously soft cushion, reliable and secure rattan, wooden or even metal frame. This type of chair can visually remind you classic papasan chair (this is its enlarged version). An increased level of comfort, convenience during rest, the ability to accommodate several people at once (it does not matter, children, adolescents, or adults) distinguish this chair.
Such furniture will be an exquisite addition to any room, for example, a living room, lounge, terrace, nursery, etc. Pleasurable hours of rest in such an armchair will fly by as if in a moment. Soft, like a feather, the mamasan chair's cushion will gently hug you like a mother and let you forget about all the troubles and problems.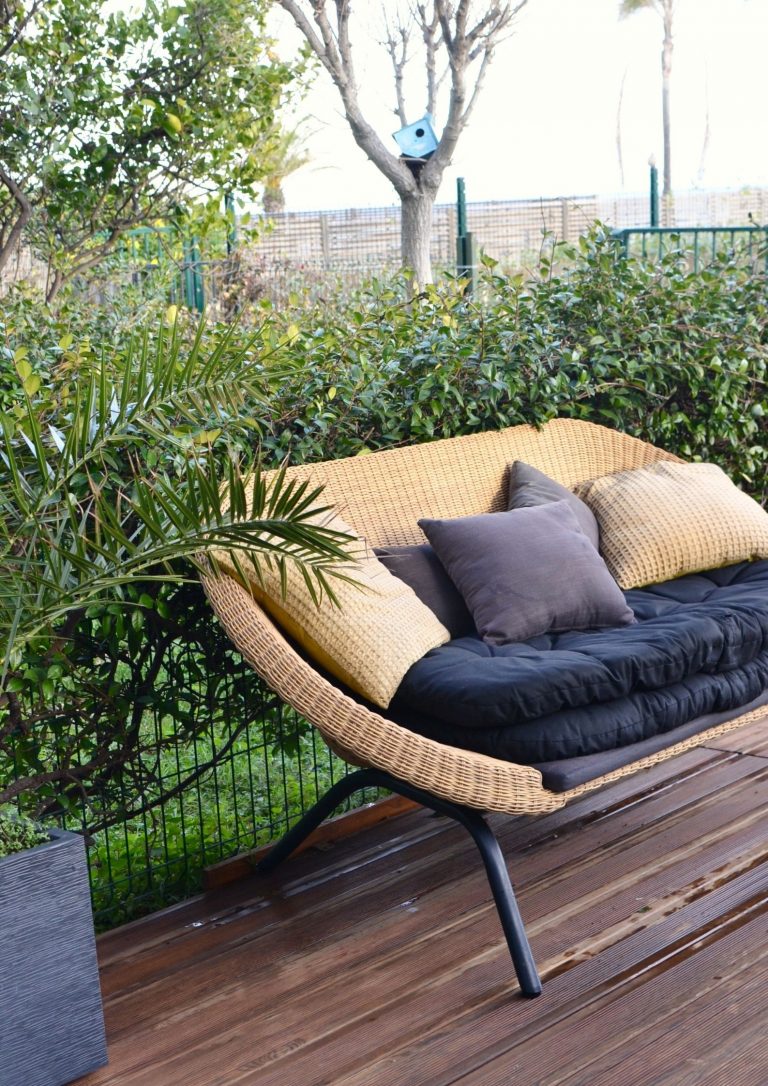 Mamasan chair weight limit
Mamasan chair is a cozy and attractive loveseat, close double papasan solution relative. Its spacious frame and equally large cushion can accommodate one or even several people having a rest. However, immediately before purchasing such furniture and before further use, it is essential to make sure that your weight corresponds to the weight indicated by the manufacturer as the maximum allowable. The average static mamasan chair is capable of supporting up to 250-300 pounds. However, there may be exceptions to the mentioned rule. The carrying capacity of each furniture unit depends on the specific chair model, the strength of its frame, the material from which it is made, the quality of the fastening and fixing elements.

You can always check the exact parameters for the carrying capacity with the furniture manufacturer or the seller. It is strictly not recommended to exceed the permissible load level in order to avoid user's injuries and chair's damage. According to statistics, the most durable and long service life indicators are characterized by mamasan chairs with the natural rattan frame.
Mamasan chair with cushion
To make your favorite mamasan chair even more cozy and comfortable, complement it with cute accessories. These can be soft pillows or a fluffy blanket (cape). Try to choose accessories in a harmonious color, fully corresponding to the interior of a particular room and the chair color (consider both the cushion and frame shades). Some armchairs come with stylish cushions; others will need to be purchased separately. In any case, you can use a ready-made furniture design solution or make your own changes (following your individual preferences).
Secrets for perfect mamasan chair choosing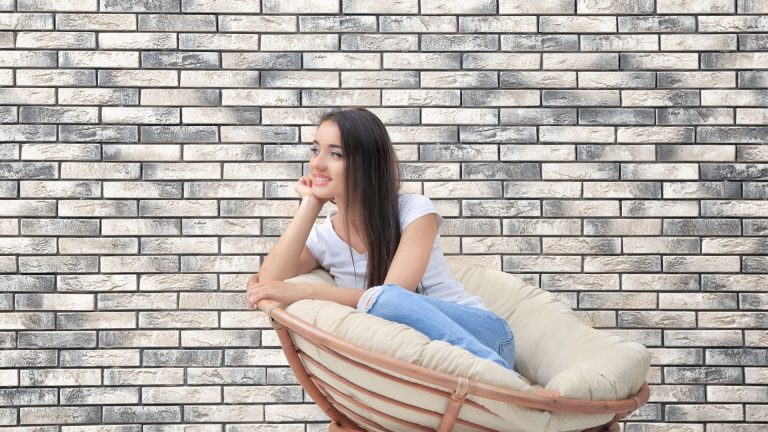 Here are some general recommendations for the successful selection and purchase of mamasan chairs. First, evaluate the design and color of the chair, correlate its appearance with the interior design of a particular room. Second, consider the weight of the person or several people who will be resting in the chair. This is very important, as failure to comply with the permissible weight load can result in serious injury. Third, pay attention to the price tag of the product. Too cheap furniture cannot be qualitative and durable, made from safe, non-toxic materials. Ideally, give preference to mid-range furniture solution.

When choosing a mamasan chair, you should not be afraid of the synthetic fibers' presence in the upholstery material. Modern technologies make it possible to create fabrics that combine the optimal ratio of natural and synthetic fibers. This is beneficial for the durability and quality of the fabric. A cushion made of such material will delight you for a long time with bright, rich colors and will be very unpretentious to care for.

What mamasan chair frame features durable exploitation parameters? Prefer natural rattan frame in order to delight your loved ones with the most qualitative, rich-looking upholstered furniture. Of course, mamasan solutions made of natural rattan may cost more than products with a metal frame. However, this furniture will serve you for decades. In case you are planning to buy inexpensive mamasan chairs for a cottage house, you can purchase budget furniture. It is usually lightweight and rather convenient (its metal frame is usually covered with synthetic resin fibers called wicker).
thepapasan.com is a participant in the Amazon Services LLC Associates Program, an affiliate advertising program designed to provide a means for sites to earn fees by advertising and linking to Amazon.com.