What Are The Rattan Chairs Advantages?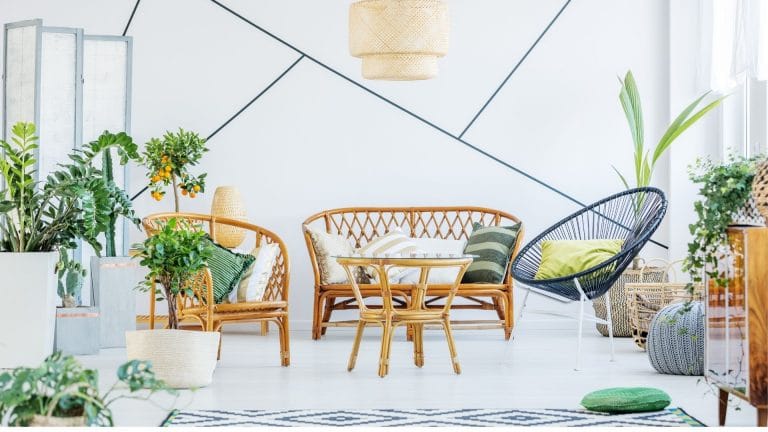 LAST UPDATED: FEBRUARY 10, 2021
Rattan furniture is an attribute of a comfortable and beautiful interior. What is a rattan? It is a natural material derived from a jungle rattan palm (a plant from Southeast Asia). Many folding papasan chair models are made of this durable and attractive natural material.
Guide for Rattan Chairs Purchasers
Rattan chairs attract consumers with a huge amount of positive characteristics. These are the following: pleasant, stylish appearance, proven convenience, durability. Along with the classic mamasan chair solutions, this furniture is distinguished by reliability, safety (based on environmentally friendly, non-toxic materials), an impeccable appearance that will never lose its attractiveness.
A rattan chair is a furniture for a home or a terrace with a characteristic wicker appearance and a beautiful natural (light or dark brown) color. Such furniture is a timeless classic, perfect for stylish interiors. Due to strength, durability, and stability, it is often used to create a cute, harmonious, and fashionable interior for a terrace or a house backyard.
If the manufacturer adheres to the production rules, such furniture is qualitative and water-resistant. However, it is not recommended leaving it deliberately in the pouring rain. Nevertheless, you can be sure that if it gets wet with light summer rain, it will definitely not lose its attractiveness and will not fail.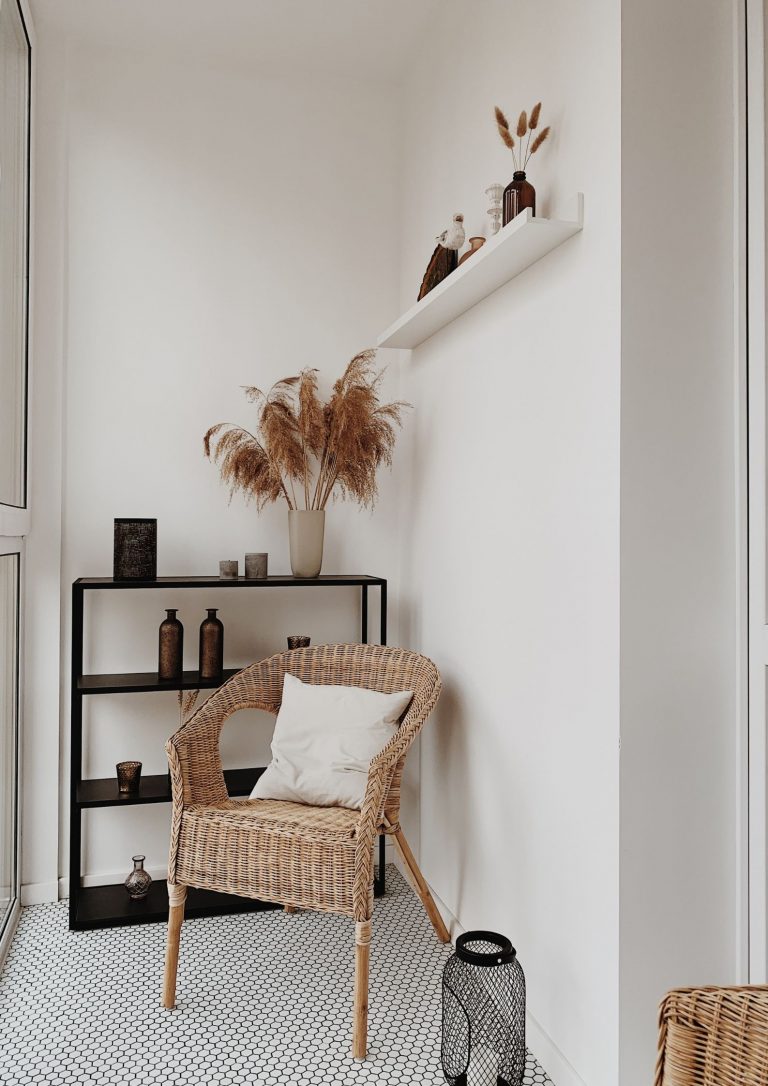 By choosing the rattan furniture, you take care of the environment. The fact is that a tremendous amount of wood is cut down for the ordinary furniture production. And what about rattan chairs manufacturing? These products are produced from the cutting vine (a new one is formed in its place, and there is no need to cut trees completely).
Are rattan chairs waterproof?
When purchasing any furniture, including items made of rattan, a potential owner wants to know absolutely everything about it. For example, how do these products react to water? Chairs made of natural rattan are not entirely waterproof. They undoubtedly may easily be exploited in the fresh air and even be set under the open sun for some time. High humidity, light summer rain, or fog will not damage such furniture. However, it is recommended to remove rattan chairs and sofas to the house or shed during prolonged disuse. Thus, you will extend its service life.

On the contrary, resin wicker chairs perfectly imitating rattan may be called waterproof. These pieces of furniture are made of strong synthetic resin. It is characterized by hardness, water resistance, proven durability. However, chairs made of natural rattan are highly valued due to their environmental friendliness, luxurious appearance, and undoubted convenience.
What is the difference between wicker and rattan?
Regarding the rattan furniture choice issues, acquirers are often confused and do not realize the difference between wicker and rattan. Let's shed some light on this nuance. One may call the furniture rattan if it is produced from original palm rattan strictly. This environmentally friendly material is extracted by hand in the jungle. Often, difficulties in collecting it can affect the high price of the finished product. In its turn, wicker is some kind of ancient weaving technique that allows you to create extraordinarily beautiful pieces of furniture or home decor. At the same time, speaking about wicker furniture, we mean products made by a unique, ancient method of weaving, either from rattan or from other equally high-quality materials (straw, wood, bamboo, etc.). It is no secret that since then, chairs made of artificial resin wicker are in high demand. Now you definitely have an idea of the difference between rattan furniture and wicker products.
Is a rattan chair comfortable to sit on?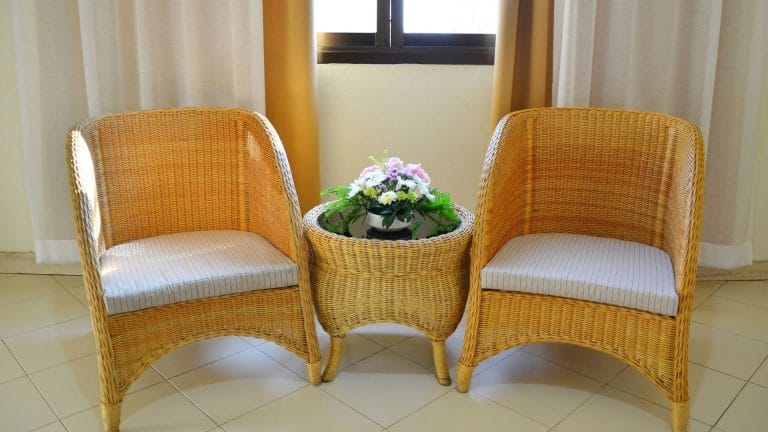 Rattan furniture is extremely comfortable. Despite their solid surface, these chairs cannot be compared to wooden ones. Rattan, unlike wood, features amortization and can provide comfortable support for your body. To make the rest on such furniture as comfortable as possible, manufacturers supplement it with soft, convenient cushions. Each customer will be able to choose the original pillows colors pillows perfectly fitting any interior. You will be pleasantly surprised, but even without the presence of cushioned additions, high-quality, technology-produced rattan furniture is unusually comfortable. Its curves are specially designed to support your body gently without causing any discomfort.

Rattan furniture is a delightful combination of gracefulness, environmental friendliness, closeness to nature, and convenience. Considering its high strength characteristics, it can serve you for many years, pleasing with an excellent, stunning appearance. Use these chairs in your outdoor relax area, near the swimming pool, on the terrace, patio, or even inside the house.
thepapasan.com is a participant in the Amazon Services LLC Associates Program, an affiliate advertising program designed to provide a means for sites to earn fees by advertising and linking to Amazon.com.