Why Do Modern Designers Love Egg Pod Chairs So Much?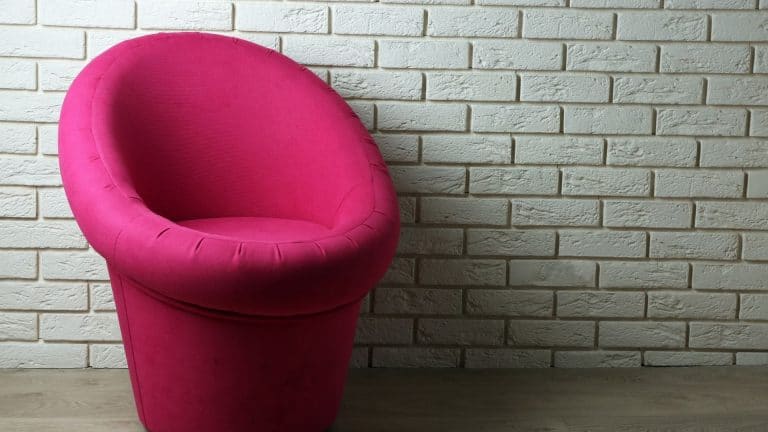 LAST UPDATED: AUGUST 1, 2021
One may more often find unusual but extremely comfortable chairs in modern homes. For example, this is an egg chair with stand. This seat resembles a cozy nest or cocoon in which you can sink after a busy day. These chairs come in many variations – some can be used primarily within the home or office walls, while others can be set up outside. Such outdoor hanging papasan chair or convenient armchair on a stand create a unique, attractive design.
Guide for an Egg Pod Chairs Purchasers
Egg pod chair is called so because it greatly resembles an egg. A stylized seat with such an unordinary drop, tear, or egg shape is just the mid-point of this miraculous product. Cocoons inspired the design of this non-standard and functional seat. So, what are the evident advantages of such unusual but pretty furniture?
Is an egg pod chair comfortable?
Before buying such furniture, many people wonder how comfortable it is. You will be surprised, but this chair is exceptionally comfortable, as well as unconventionally unusual looking. The founder of this chair design is considered to be the Danish designer Arne Jacobsen. The first original egg pod chair appeared in 1958. Since then, modern designers have adopted the idea and very successfully embody it in their furniture projects.
Indeed you have seen the original chairs from Arne Jacobsen in major furniture stores in the world's capitals. They are quite expensive but please with impeccable style and incredible comfort. Arne Jacobsen created the first chairs especially for the famous Radisson hotel in Copenhagen (today, this is a large hotel chain).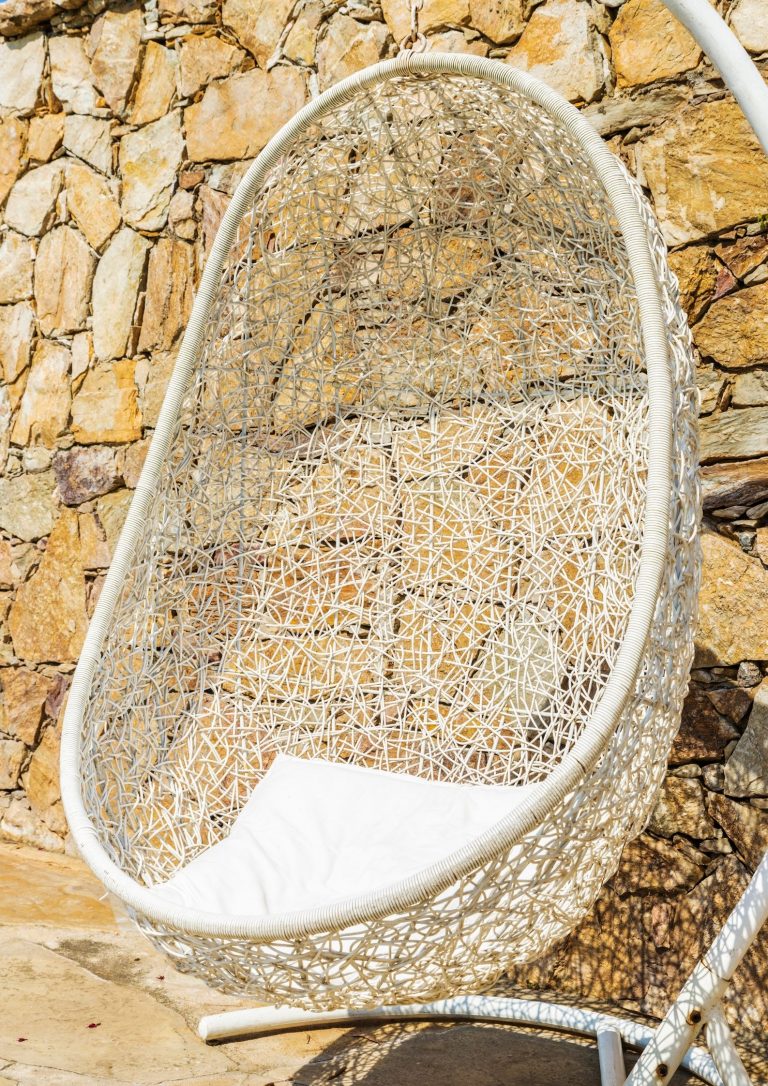 Modern replicas of Arne Jacobsen chairs or egg pod chairs have adopted the original style and modern materials. They guarantee the product's durability and convenience. Once you enjoy relaxing in such an egg chair, you will understand what genuine convenience and comfort mean. In this furniture, impeccable style and convenience are intertwined as harmoniously as possible, so you can definitely not doubt the comfort of such unusual-looking seats. The egg-shaped chair can be placed anywhere, but ideally, it would enhance a modern living space. One of the most significant advantages of this chair is its design.
How to choose an egg pod chair?
This type of furniture choice is not fundamentally different from any other upholstered home furniture's selection. It is important to consider both the visual chair's image (type of materials, their colors, design) and the technical parameters (load capacity, functionality, the presence or absence of additional accessories, such as cushions or footrests).

Egg chairs may be designed strictly for home use, but there are also options for outdoor exploitation. Therefore, even before the purchase stage, you should understand for which room you plan to buy this furniture. The requirements for the chair will be different in both cases (depending on the place of use – home or street).

If you need a new beautiful chair, where you can hide from everyone and everything, where you feel comfortable and warm, try this egg pod chair. It is perfect for your living room or bedroom. It definitely stands out from the standard furniture solutions. Everyone will be surprised when to see and try it! You will undoubtfully enjoy an endless number of compliments!
How to cover an egg pod chair cushion?
The question of cover usage on egg chair cushions is relevant mainly if the product will be used outdoors. In this case, these cushions must be removable type. The egg-like design of the frame will prevent the cover from being put on its cushions if they are not removable. If the egg chair is purchased in order to use in the garden, on the terrace, lawn, pool, or mini-pond location, it is better to buy products with removable cushions. You can buy additional covers and periodically, as they get dirty, wash them in a washing machine or by hand (depending on the type of material, your desire, and availability of free time to care for furniture). Believe, you may hardly ever find egg chairs with included covers. Usually, these accessories must be purchased separately.
What weight can an egg pod chair hold?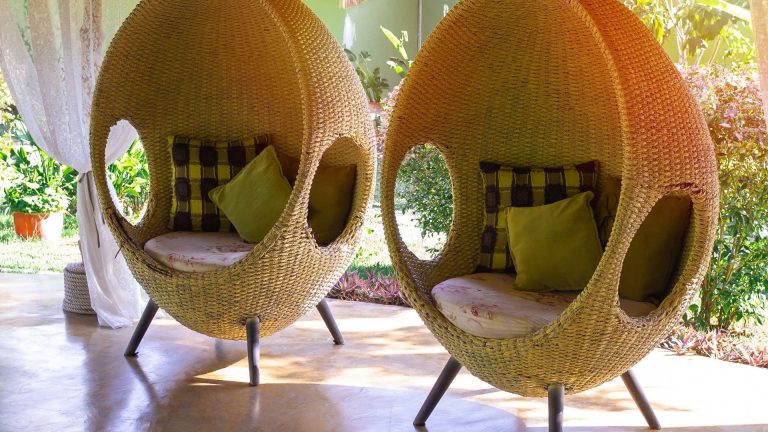 The carrying capacity of upholstered furniture is an extremely essential criterion for both the manufacturer and the customer. Comfort and sustainability depend on robust and reliable construction. The frame must reliably support the user, who could weigh a substantial amount. So, your task will be to ensure that the egg chair has a qualitative and durable design. It is essential to learn first about its carrying capacity. The weight capacity of furniture is an important criterion when choosing and buying upholstered furniture items. Depending on the type of frame, such egg-type furniture can support from 250 to 300 pounds. Following the usage recommendations, you can enjoy such exquisite furniture for a long time.
thepapasan.com is a participant in the Amazon Services LLC Associates Program, an affiliate advertising program designed to provide a means for sites to earn fees by advertising and linking to Amazon.com.